Model:

LS34G850SW

Barcode:
Brand: Samsung
Type: Monitor
Samsung 86.8cm (34") G8 OLED Gaming Monitor with 0.1ms response time and 175hz refresh rate LS34G850SW
GST included.
Cash on Delivery orders below 50,000
Emi Options Available at the checkout in Cashfree or PortOne Payments
We will beat any price.
We back all products with a 1 year warranty
Curved Display 3440 X 1440 OLED, Refresh rate 175Hz, 1 Ms Response Time

FreeSync Premium, Micro HDMI, USB-C, Wifi 5, and Bluetooth,

Weight: 7.5 kg, Dimensions: 813.6 x 522.3 x 192.8 mm, Release Date: January 15, 2023
Order deliveries will be made by our own staff or third-party courier and logistics companies usually between 9am - 5pm Monday – Saturday. 

Goods will need to be signed for upon delivery. We take no responsibility for goods signed by an alternative person other than the person ordering the product at the address indicated at the time of the order.

Since the transactions are authorized by the cardholder, we do not take responsibility for incorrect addresses provided at the time of placing the order.

We are not responsible for damage to products after delivery.

All claims for shortages or damages must be reported to customer service on the day of delivery.

Delivery will take 3-7 working days depending upon delivery location.
View full details
Samsung 86.8cm (34") G8 OLED Gaming Monitor with 0.1ms response time and 175hz refresh rate LS34G850SW
Samsung - Monitor Description
Experience gaming on a whole new level with the Samsung 85.8cm (34") G8 OLED gaming monitor. With a 0.1ms response time and 175Hz refresh rate, you'll have smooth, lag-free gaming performance with unmatched clarity. Get ready for the ultimate immersive experience.
Top 4 Features
Mesmerizing view in OLED
The OLED screen enhanced with the Neo Quantum Processor brings brighter whites, deeper blacks and near infinite color contrast.
Electrifying Speed
With a hair-raising 0.1ms response time on the 175Hz screen, react to your opponent's every move quicker than ever on the fastest Odyssey yet.
Cloud gaming on demand
Instantly access top streaming services via Gaming Hub and enjoy smooth play with Samsung's advanced streaming technology.
See into the shadows with purer black levels
DisplayHDR True Black 400
Uncover every secret with infinite expression. See true black and dark colors on screen without pixel light bleed for supreme color and depth expression in every game.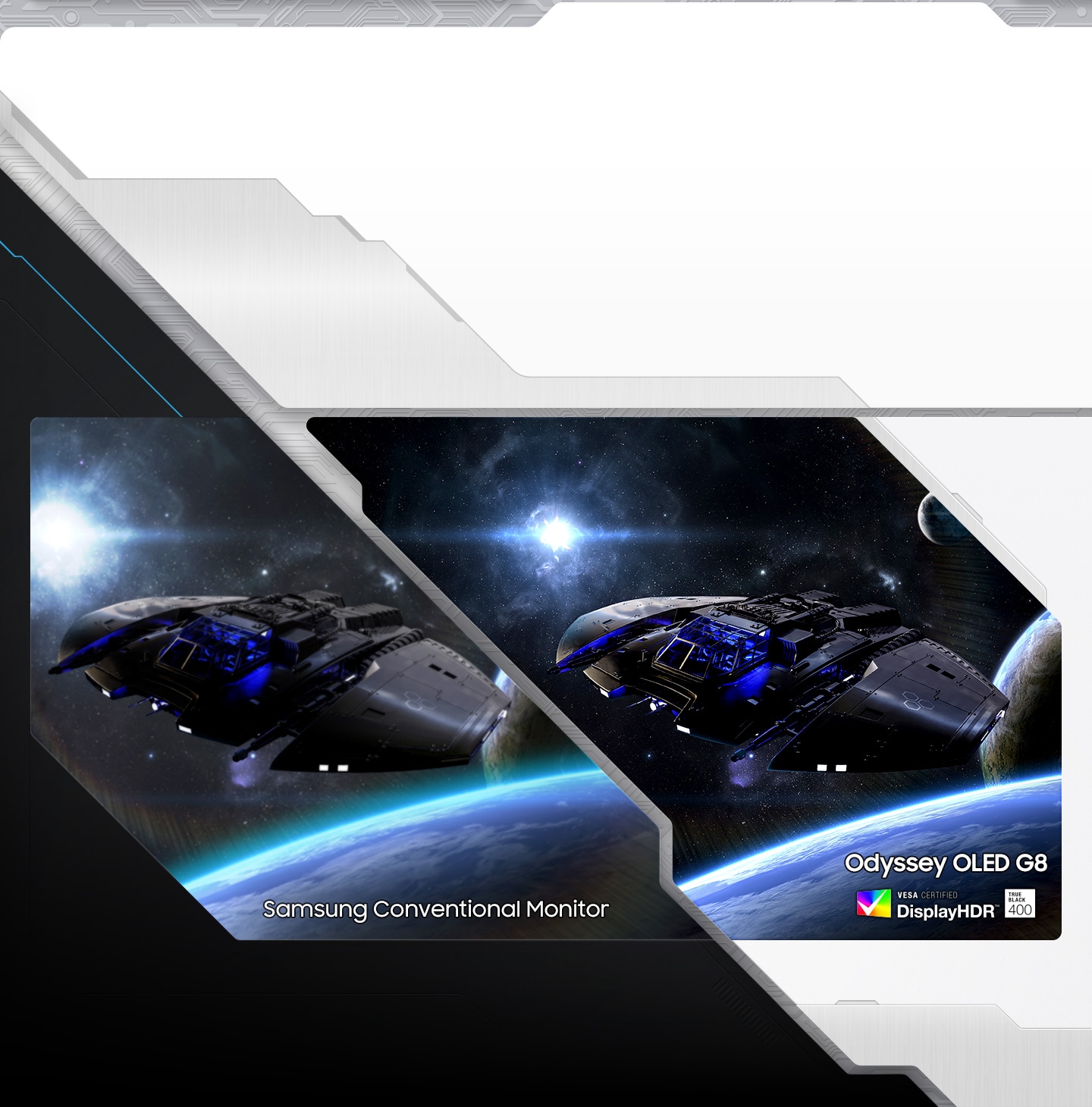 See more to make your next move
Ultra WQHD
The Ultra-WQHD display with a 21:9 ratio surrounds your peripherals to give you more field of vision in combat, races and more. With wider perspective, attack before your opponent can react.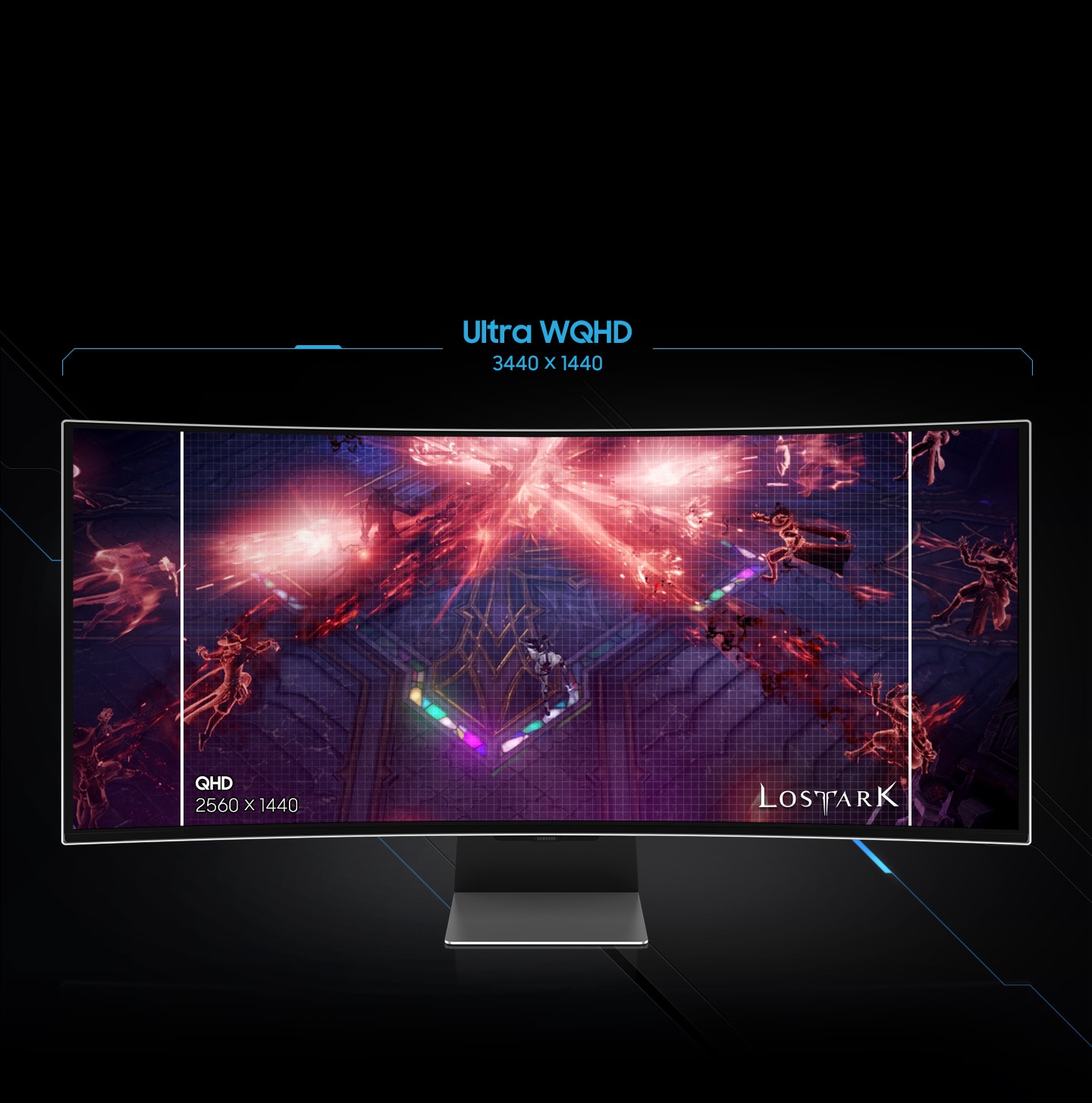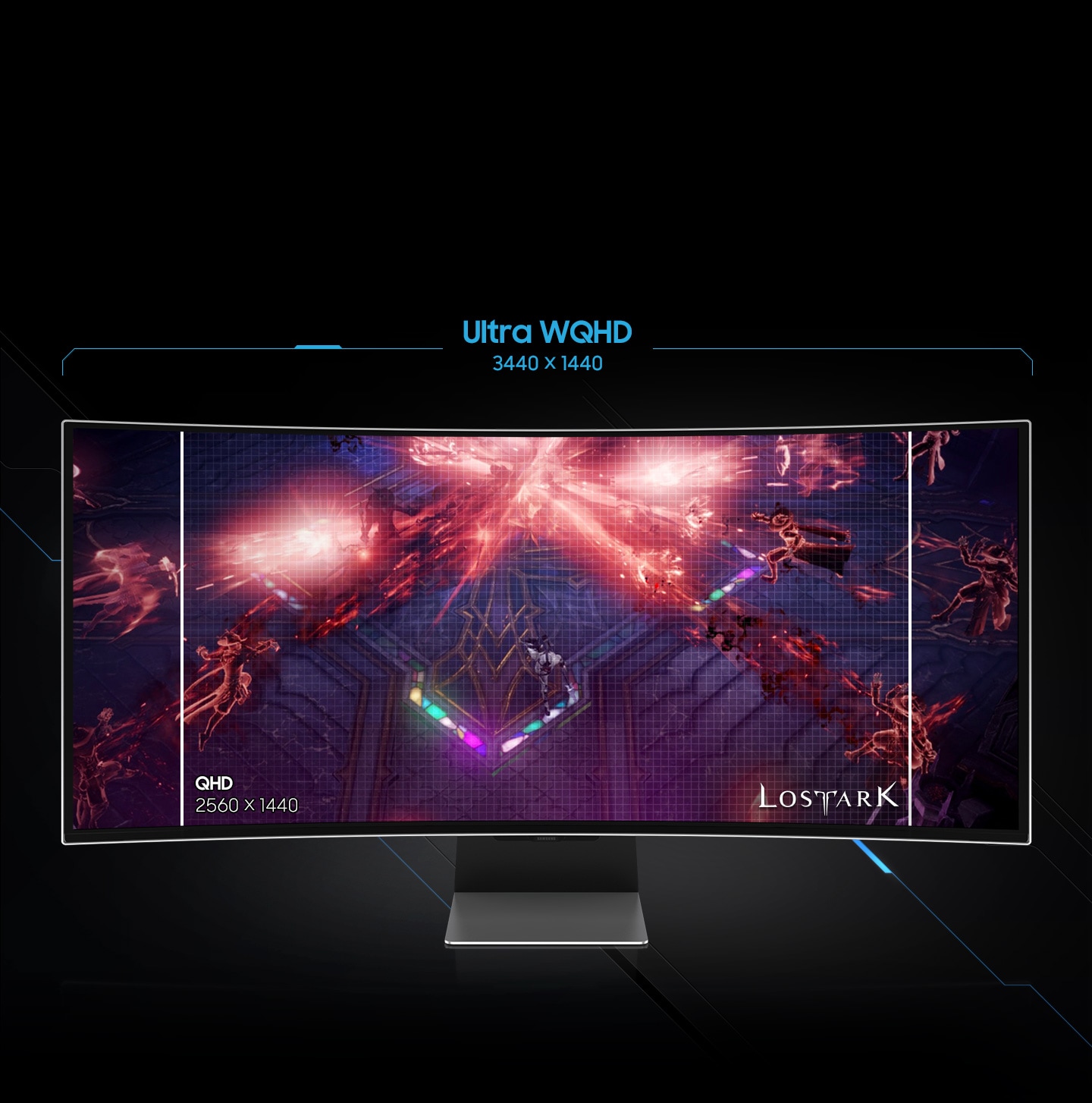 Outmaneuver opponents with supreme speed
0.1ms Response time & 175Hz Refresh rate
Dodge, counter and engage faster than the rest. OLED technology creates near instant reaction time with the blistering 0.1ms response time and 175Hz refresh rate. Milliseconds count when you face the best.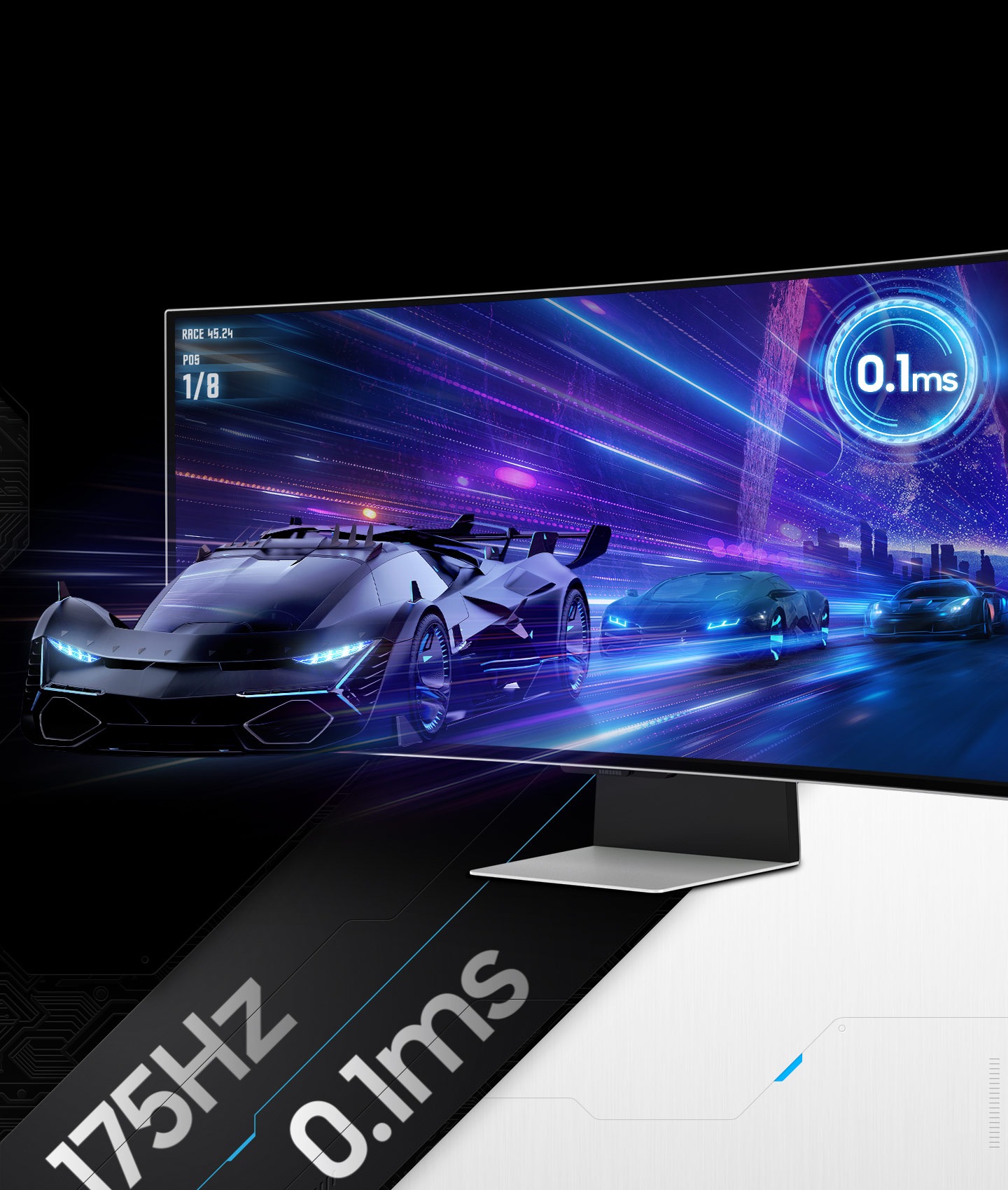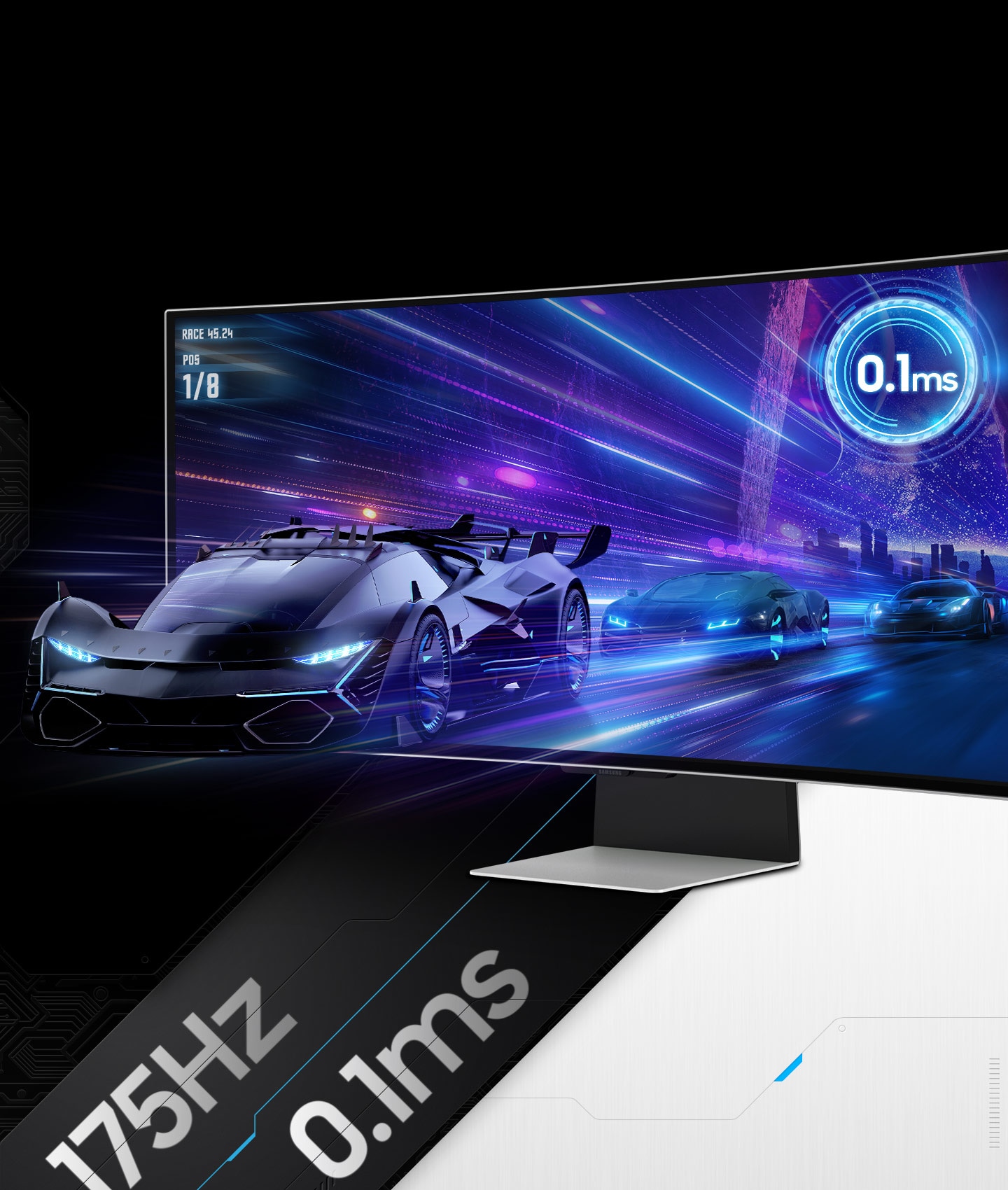 Immerse in smooth action without disruption
AMD FreeSync Premium Pro
Hyper action made seamless. Fast-action and complex game scenes are projected stably and stutter-free with AMD FreeSync Premium Pro to power your competitive edge.
* Upgraded to AMD FreeSync Premium Pro as of December 2022. Products purchased prior to December 2022 will receive an automatic software update (from AMD FreeSync Premium to AMD FreeSync Premium Pro) when connected to the internet. Please refer to Samsung.com for manual updates.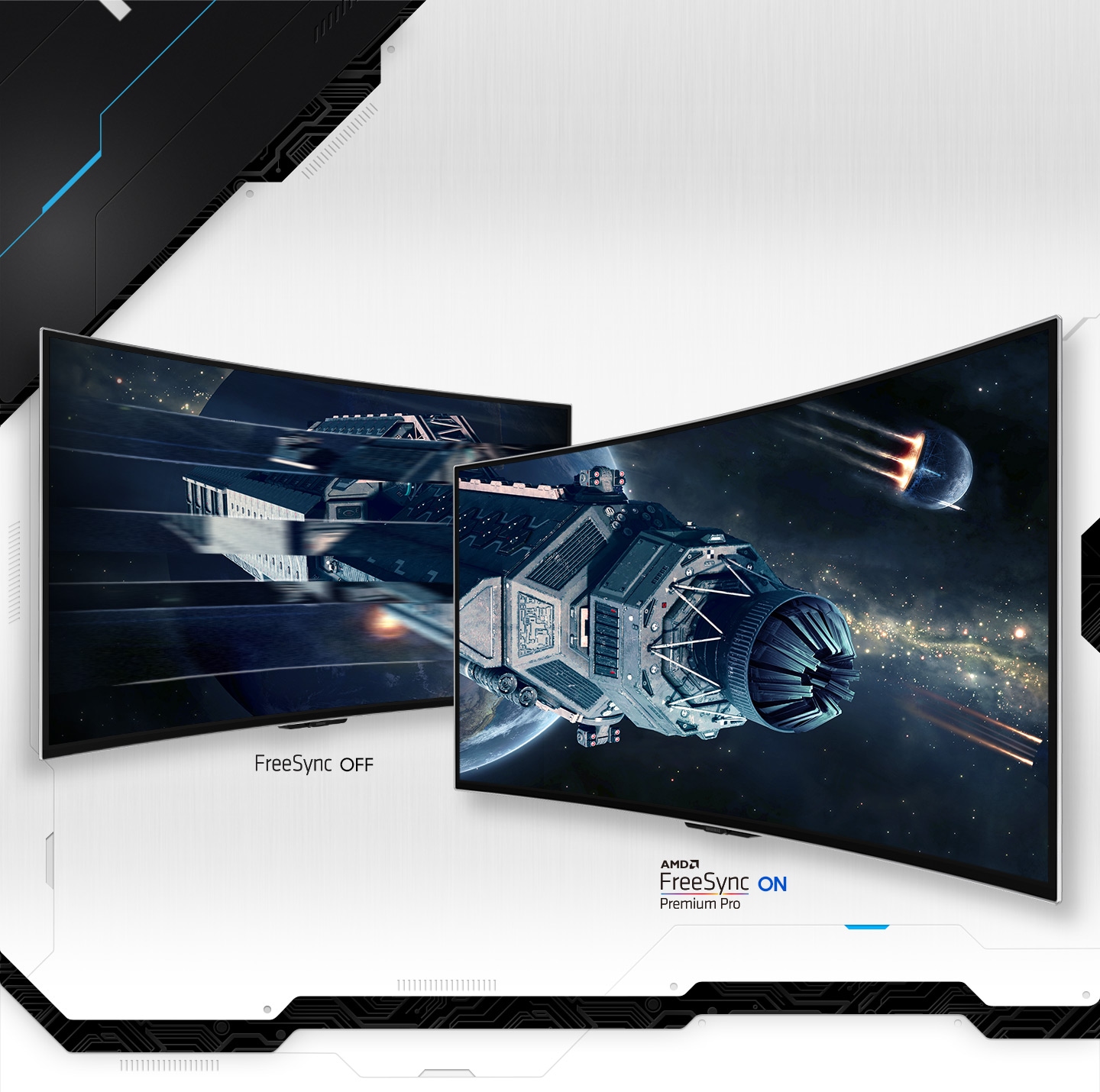 Where gaming comes together
Gaming Hub
Gaming Hub allows instant access to top streaming services and your favorite consoles. Smooth visuals and responsive gameplay are powered by Samsung's advanced game streaming technology without downloads – just turn on and play.
* Gaming Hub is available in limited countries, with app availability differing by country.* Accessing Gaming Hub is free of charge. Subscription may be required to access content offered by game-stream providers on the Gaming Hub platform.* A separate controller may be required depending on the specific game in Gaming Hub.* The Game Bar's Screen Ratio can be changed only when the Ultra Wide resolution is supported in a game or PC.
Connect with convenience
USB Type-C
The USB type-C port enables you to power up, transmit data, and even send display signals between devices with just one connection. Its single connection architecture offers an intuitive PC setup that's both clutter-free and stress-free.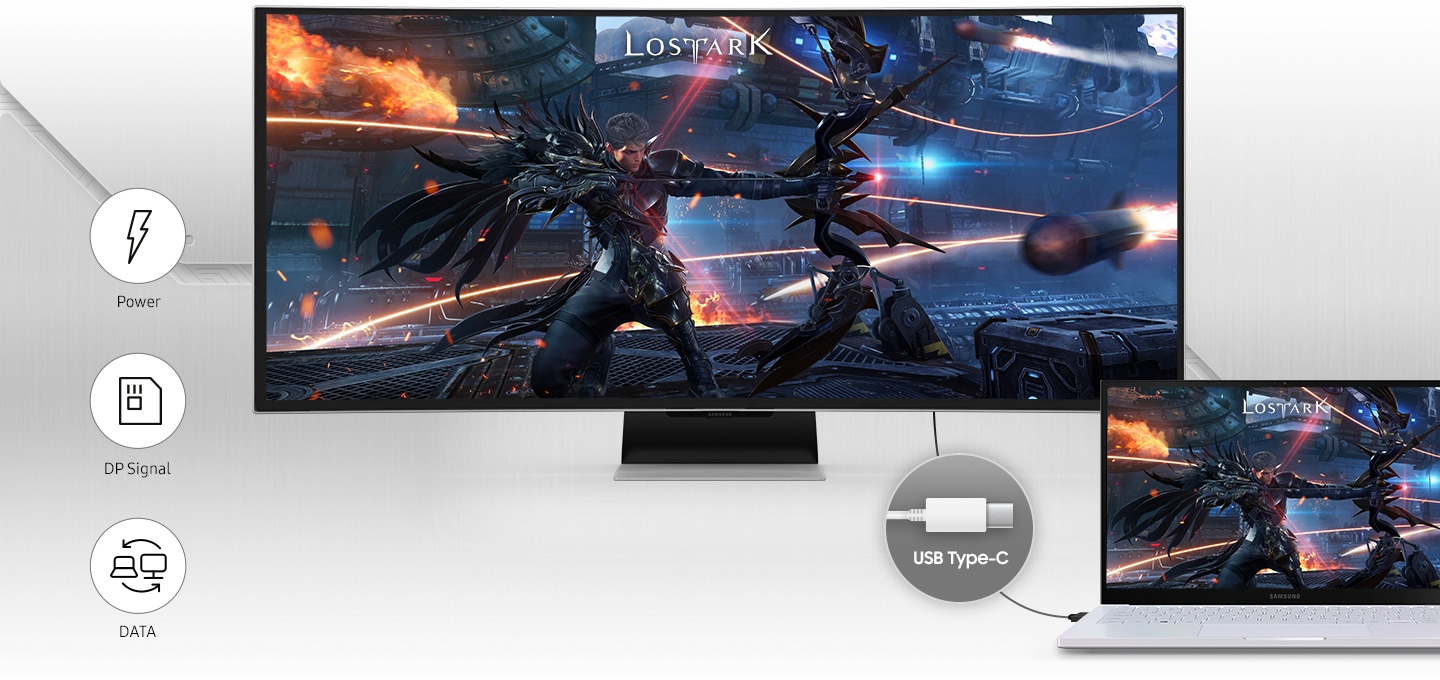 * USB Type-A devices can be connected with a USB Type-C to USB Type-A adapter (must be purchased separately).
Extend winning streaks in comfort
Ergonomic Stand
Reach the height of winning. Tilt and adjust your monitor until all enemies are in perfect view. Your display can be moved freely so you can find total gaming comfort.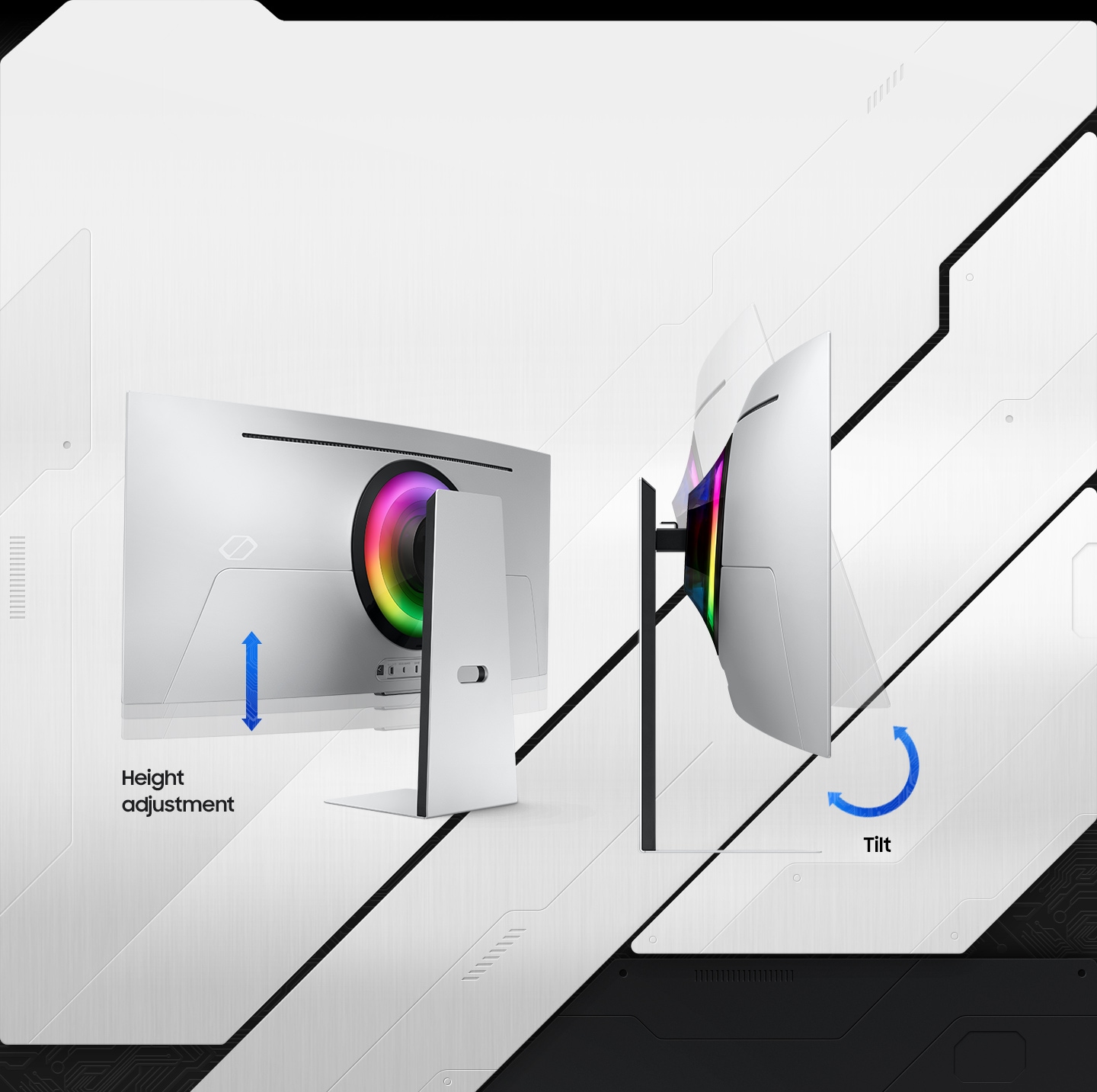 RECENTLY VIEWED
Recently Viewed Products
WHY DIGITAL IT CAFE
Many Reasons To Buy From Us