Model:

LS32BG750QW

Barcode:
Brand: Samsung
Type: Monitor
Samsung 81.3cm (32") UHD Gaming monitor with Quantum Mini-LED and 165Hz refresh rate LS32BG750QW
Series Neo G7 Curved, Colour Black
GST included.
Cash on Delivery orders below 50,000
Emi Options Available at the checkout in Cashfree or PortOne Payments
We will beat any price.
We back all products with a 1 year warranty
Curved Display 3840 X 2160 UHD, Refresh rate 165Hz, 1 Ms Response Time

AMD FreeSync Premium Pro, 2 HDMI, DisplayPort, 2 USB, and 3.5 mm Jack,

Weight: 8.6 kg, Dimensions: 713.0 x 606.2 x 311.1 mm, Release Date: June 15, 2022
Order deliveries will be made by our own staff or third-party courier and logistics companies usually between 9am - 5pm Monday – Saturday. 

Goods will need to be signed for upon delivery. We take no responsibility for goods signed by an alternative person other than the person ordering the product at the address indicated at the time of the order.

Since the transactions are authorized by the cardholder, we do not take responsibility for incorrect addresses provided at the time of placing the order.

We are not responsible for damage to products after delivery.

All claims for shortages or damages must be reported to customer service on the day of delivery.

Delivery will take 3-7 working days depending upon delivery location.
View full details
Samsung 81.3cm (32") UHD Gaming monitor with Quantum Mini-LED and 165Hz refresh rate LS32BG750QW
Samsung - Monitor Description
Experience truly immersive gaming with the Samsung 81.3cm (32") UHD Gaming Monitor. Equipped with Quantum Mini-LED and a 165Hz refresh rate, enjoy smooth motion graphics and intense details. Combined with 8K Nano-Crystal Color, experience the game as you never have before.
Top 3 features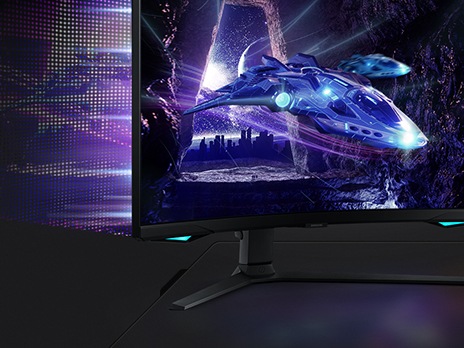 Spellbinding visual quality
Quantum Mini-LED, which achieves next-generation depth with Quantum HDR2000, delivers exceptional picture quality, placing Odyssey Neo in its own class.
Next level gaming performance
Supported on a 165Hz refresh rate, as well as AMD FreeSync Premium Pro, the G75NB has been enhanced for performance gaming. The 1ms response time allows for gamers to perform at the highest level.
Reality-bending immersion
Mimicking the arc of the human eye, the 1000R curvature brings gaming worlds to reality, surrounding players for deeper immersion and more satisfying gameplay.
Hyper-real worlds on your screen
UHD resolution
Experience games as if they are reality. With UHD resolution, the Odyssey Neo G7 allows gamers to witness images in high quality, and true-to-life detail. Immerse youself in the world of your choosing.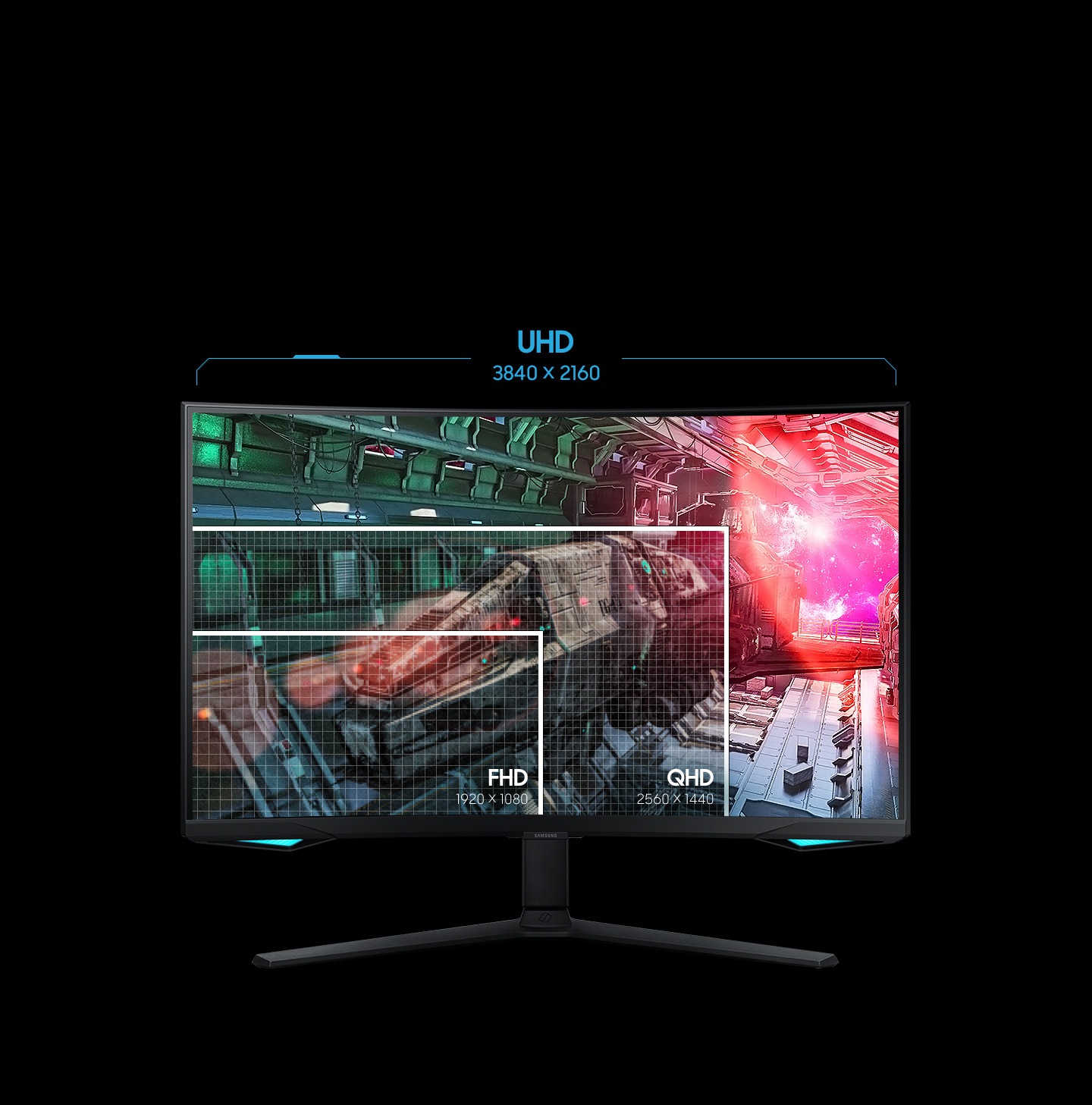 Incredible 4k gaming refresh rates
165Hz refresh rate & 1ms
Conquer every enemy, even at extreme speed. 165Hz refresh rate eliminates lag for exhilarating gameplay with ultra-smooth action. Identify enemies with elite precision with a 1ms response time, precise mouse movements, and blur-free frames, with no ghosting.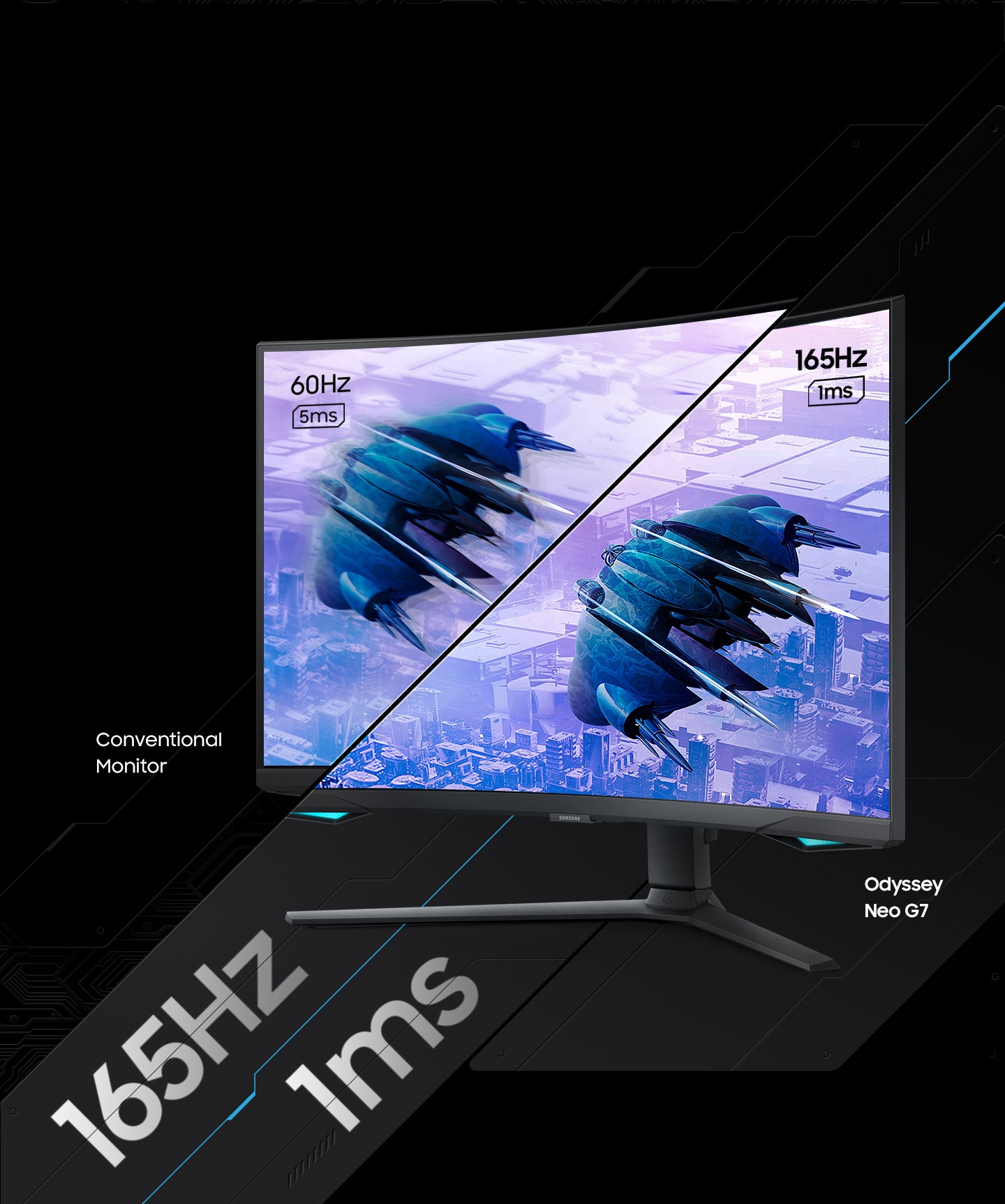 Focus without ever breaking flow
AMD FreeSync Premium Pro
Effortlessly smooth game play. AMD FreeSync Premium Pro features adaptive sync technology which reduces screen tearing, stutter, and input latency. Low frame rate compensation ensures every scene flows seamlessly.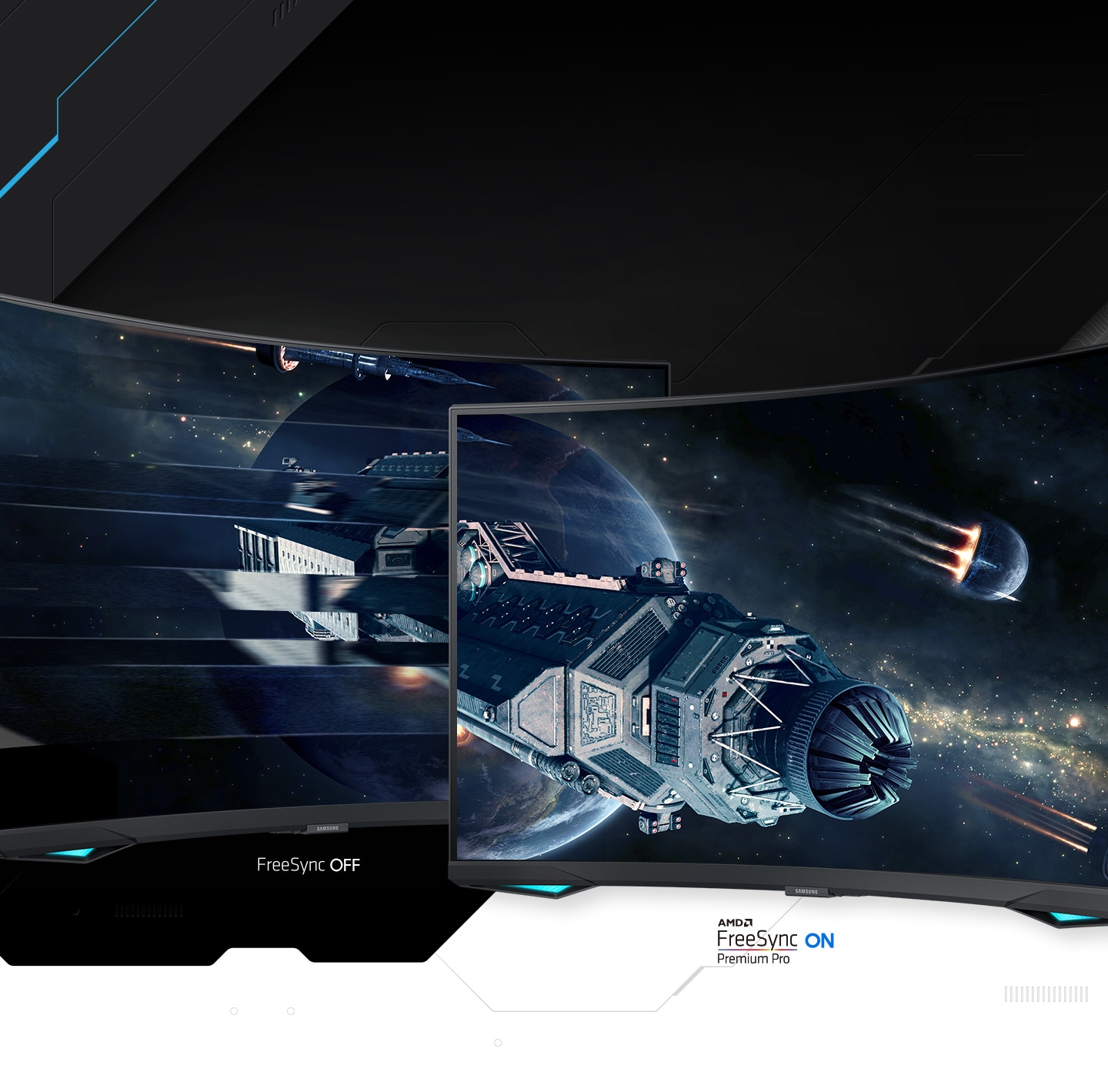 Overwhelm Your senses
1000R curvature
Vivid scenes wrap even more tightly around you. Experience the next level of heart-pounding gaming that's superior to anything you've seen before. The 1000R 81.3cm (32") wide display fills your peripheral vision and draws you into the character's shoes.
Convenience in mind
Ergonomic Stand
Find your winning position. Swivel, tilt, and adjust the height until you're set up for victory. Fully compatible with VESA-standard monitor arms, the screen can be moved effortlessly to your ideal position. Multiple ports are easy to access, and hook up to your favorite devices with no mess.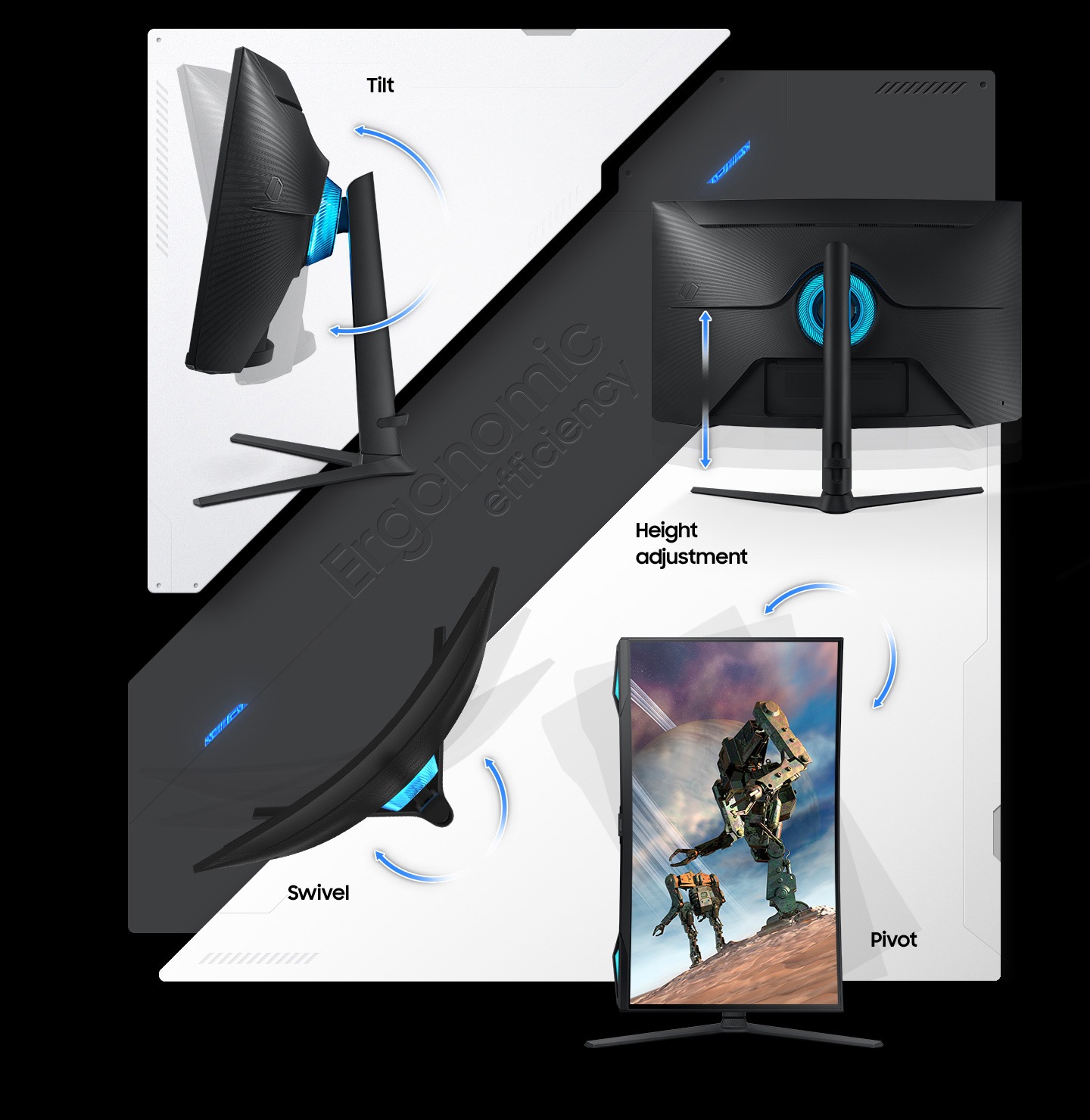 RECENTLY VIEWED
Recently Viewed Products
WHY DIGITAL IT CAFE
Many Reasons To Buy From Us