Model:

LS32C390

Barcode:
Brand: Samsung
Type: Monitor
Samsung 80cm (32") Curved Monitor with 1000R display LS32C390
Series Essential Monitor, Colour Black
GST included.
Cash on Delivery orders below 50,000
Emi Options Available at the checkout in Cashfree or PortOne Payments
We will beat any price.
We back all products with a 1 year warranty
Curved Display 1920 X 1080 IPS, Refresh rate 75Hz, 5 Ms Response Time

AMD FreeSync, 2 HDMI, DisplayPort, 1 USB, and 3.5 mm Jack,

Weight: 6.4 kg, Dimensions: 708.8 x 514.4 x 271.7 mm, Release Date: March 23, 2023
Order deliveries will be made by our own staff or third-party courier and logistics companies usually between 9am - 5pm Monday – Saturday. 

Goods will need to be signed for upon delivery. We take no responsibility for goods signed by an alternative person other than the person ordering the product at the address indicated at the time of the order.

Since the transactions are authorized by the cardholder, we do not take responsibility for incorrect addresses provided at the time of placing the order.

We are not responsible for damage to products after delivery.

All claims for shortages or damages must be reported to customer service on the day of delivery.

Delivery will take 3-7 working days depending upon delivery location.
View full details
Samsung 80cm (32") Curved Monitor with 1000R display LS32C390
Samsung - Monitor Description
The Samsung Curved Monitor LS32C390 offers a 32" screen with a 1000R curvature, delivering a more immersive viewing experience. Its wider field of view and deeper display reduces eye strain and allows you to dive into whatever content you are watching. Optimize your gaming experience with the latest technology.
The Curve In a New Dimension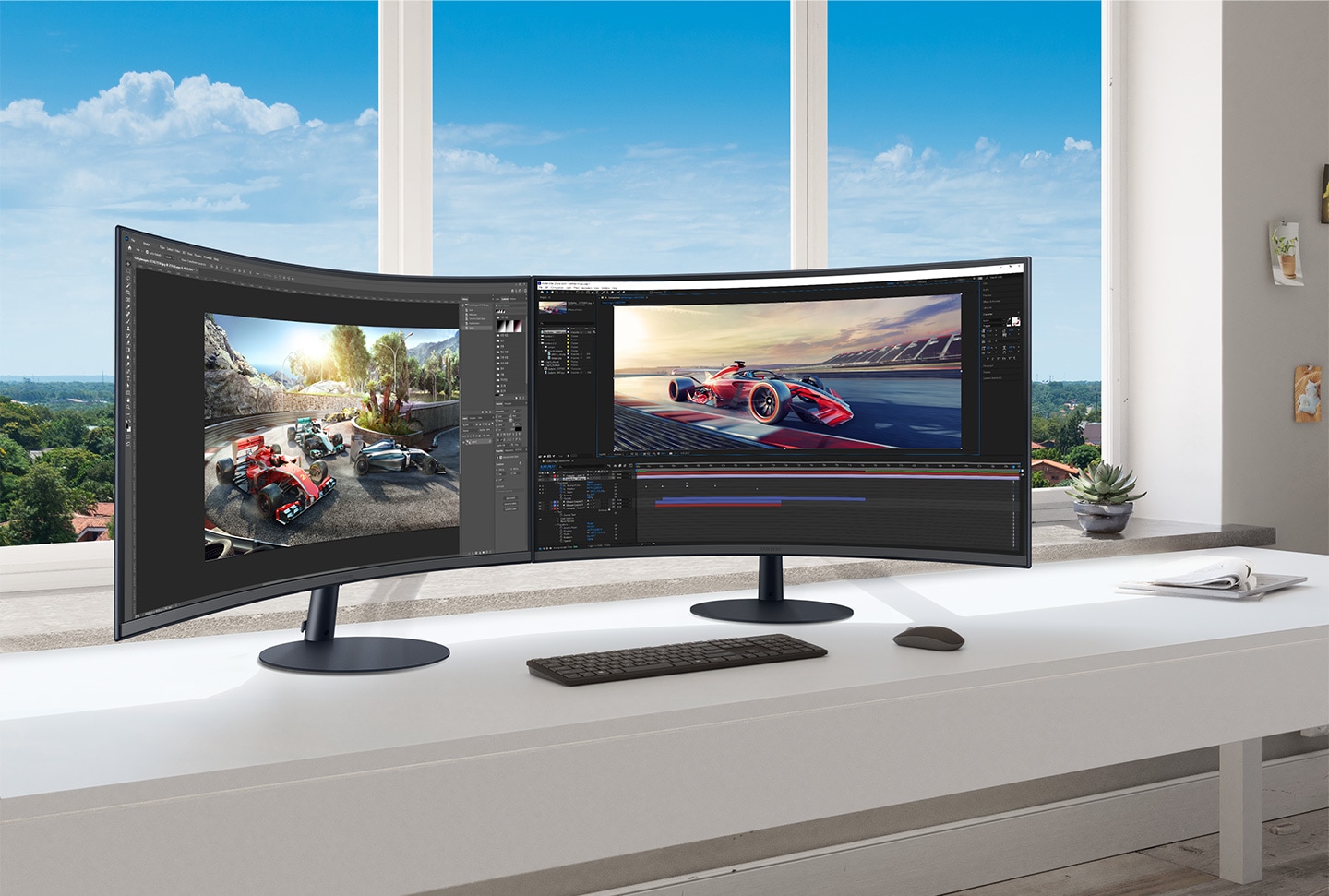 Optimum Curvature
Introducing the boldest curve ever accomplished. This milestone, born from years of relentless innovation, changes the shape of visual display and pioneers the future of monitor technology.
'R' is an acronym representing circular radius. The smaller the 'R' value, the deeper the curve.
Easy on the eyes
In comparison to conventional monitors that have less curve, 1000R fits the human field of view for less eye strain. A clinical study at Seoul National University Hospital shows that the closer to 1000R, the more it limits eye fatigue.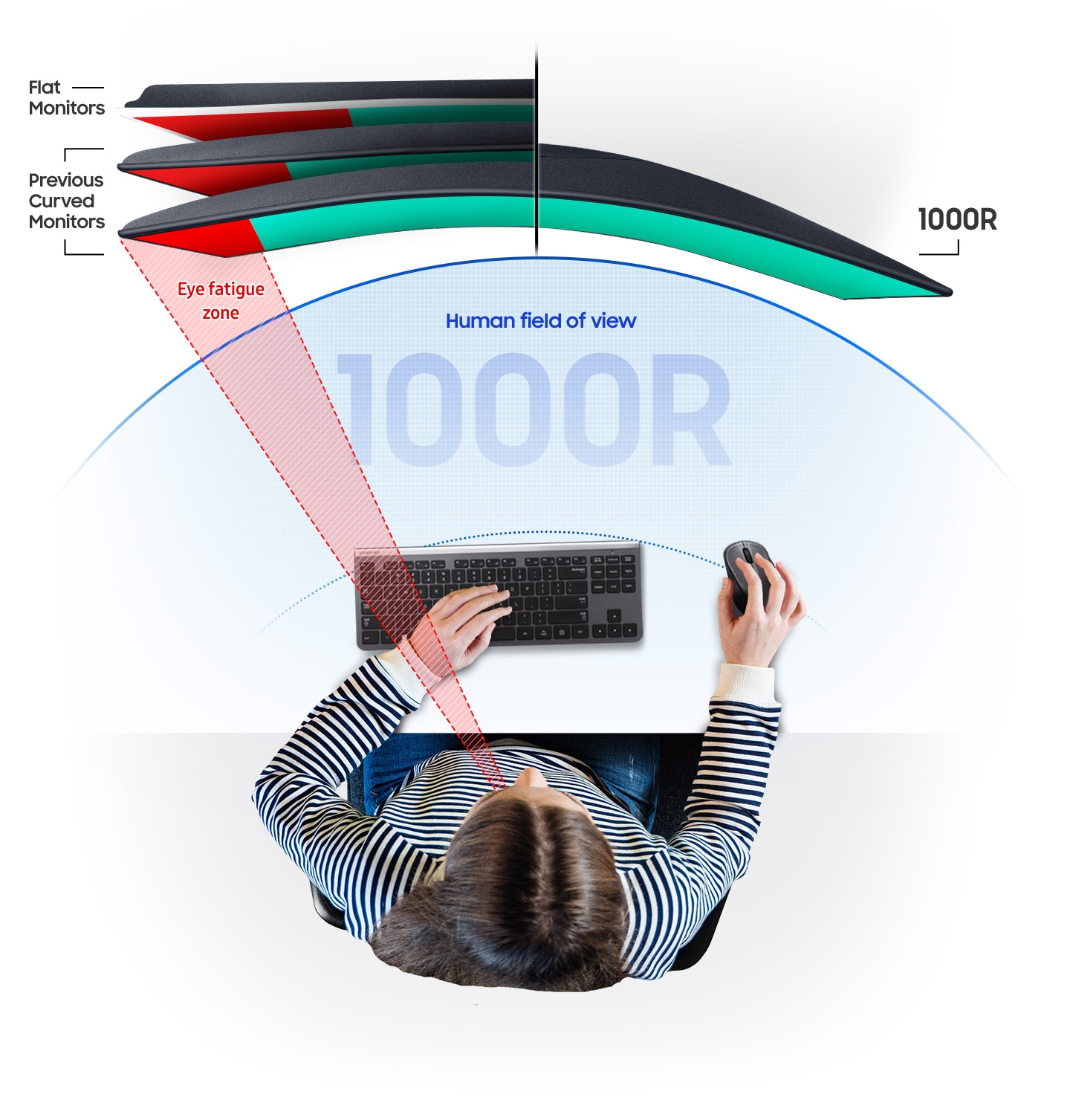 Visionary Minimalism
Next-generation design. The virtually bezel-less display's striking aesthetic is enhanced by a fabric-textured backside and premium-quality slim metal stand. The result is a monitor that won't just catch eyes, but complements any interior, too.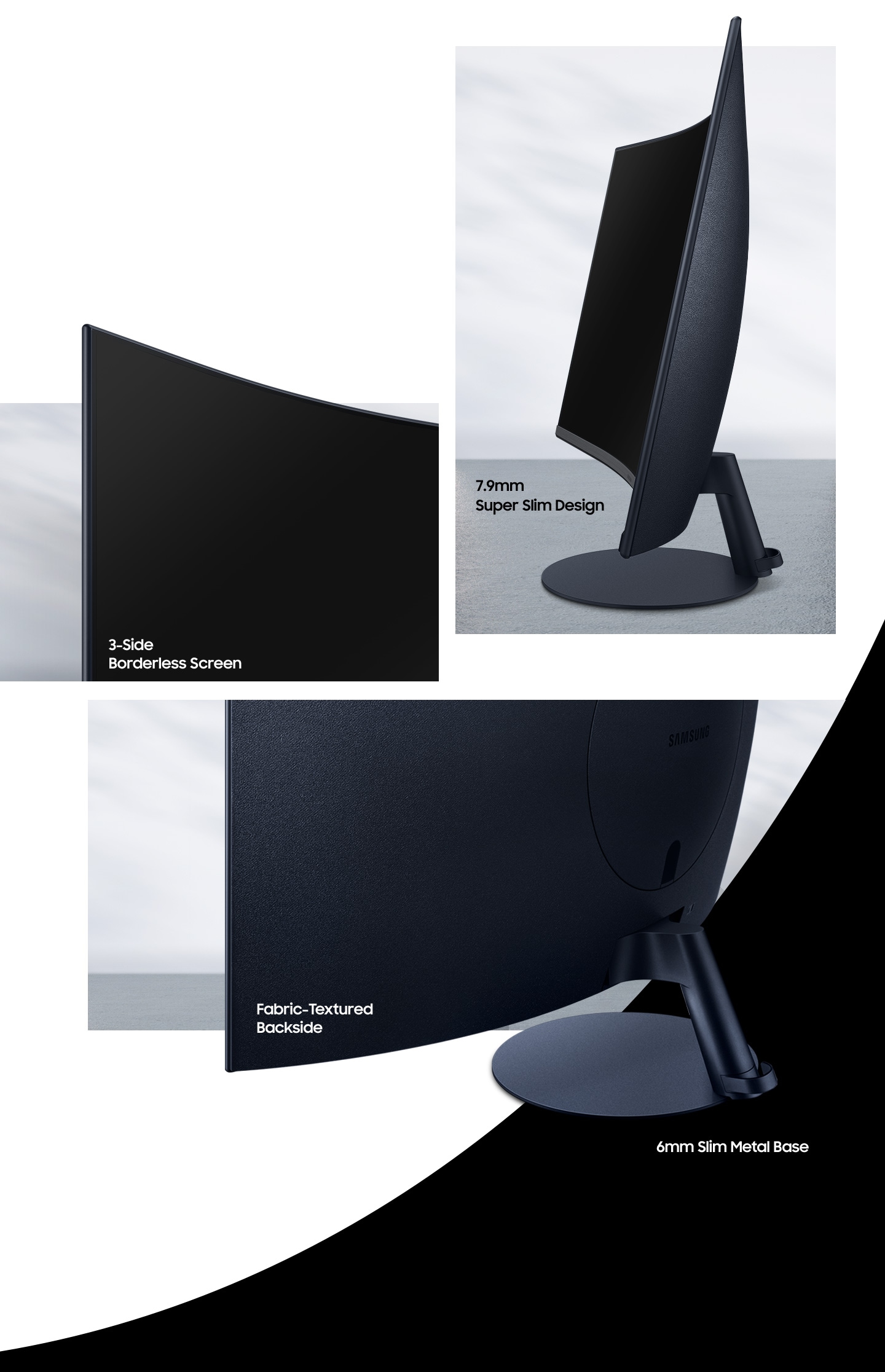 What Gamers Want
Welcome to your new playground. AMD FreeSync delivers seamless gaming, while 75Hz makes scenes smooth. This flawless imagery comes together with Game Mode and the renowned 1000R curve for intensely realistic immersion.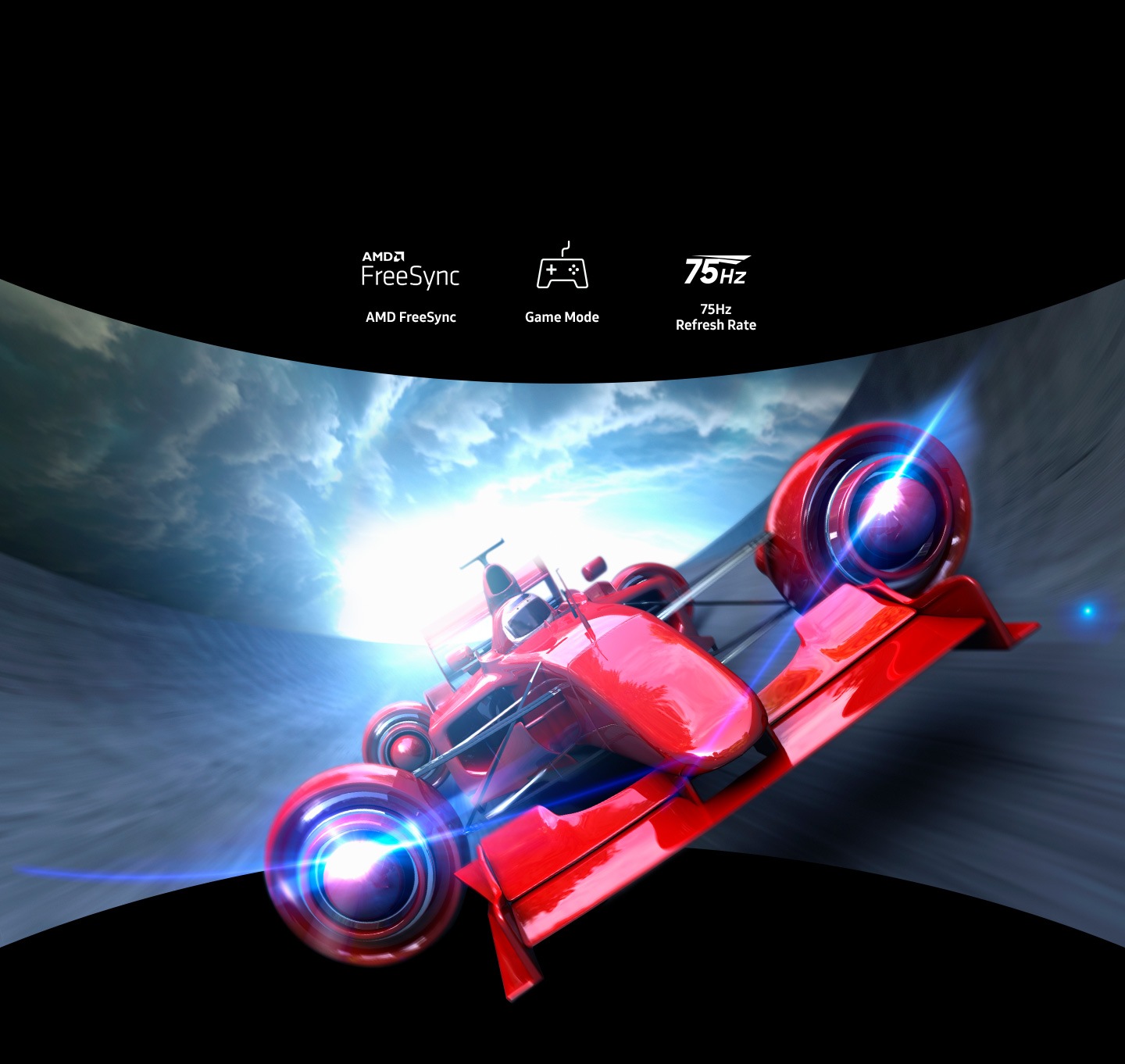 Focused Comfort
Protect your eyes and do more. The S3's advanced eye comfort technology reduces eye strain for more comfortable extended computing. Flicker Free technology continuously removes tiring and irritating screen flicker, while Eye Saver Mode minimizes emitted blue light. Your eyes stay fresh longer.
Ready to Entertain
Connect to all your favorite devices with a convenient HDMI, DP, and D-Sub triple interface. The built-in 5 Watt speakers make it even easier lost in your favorite movies or TV shows, without plugging in a speaker.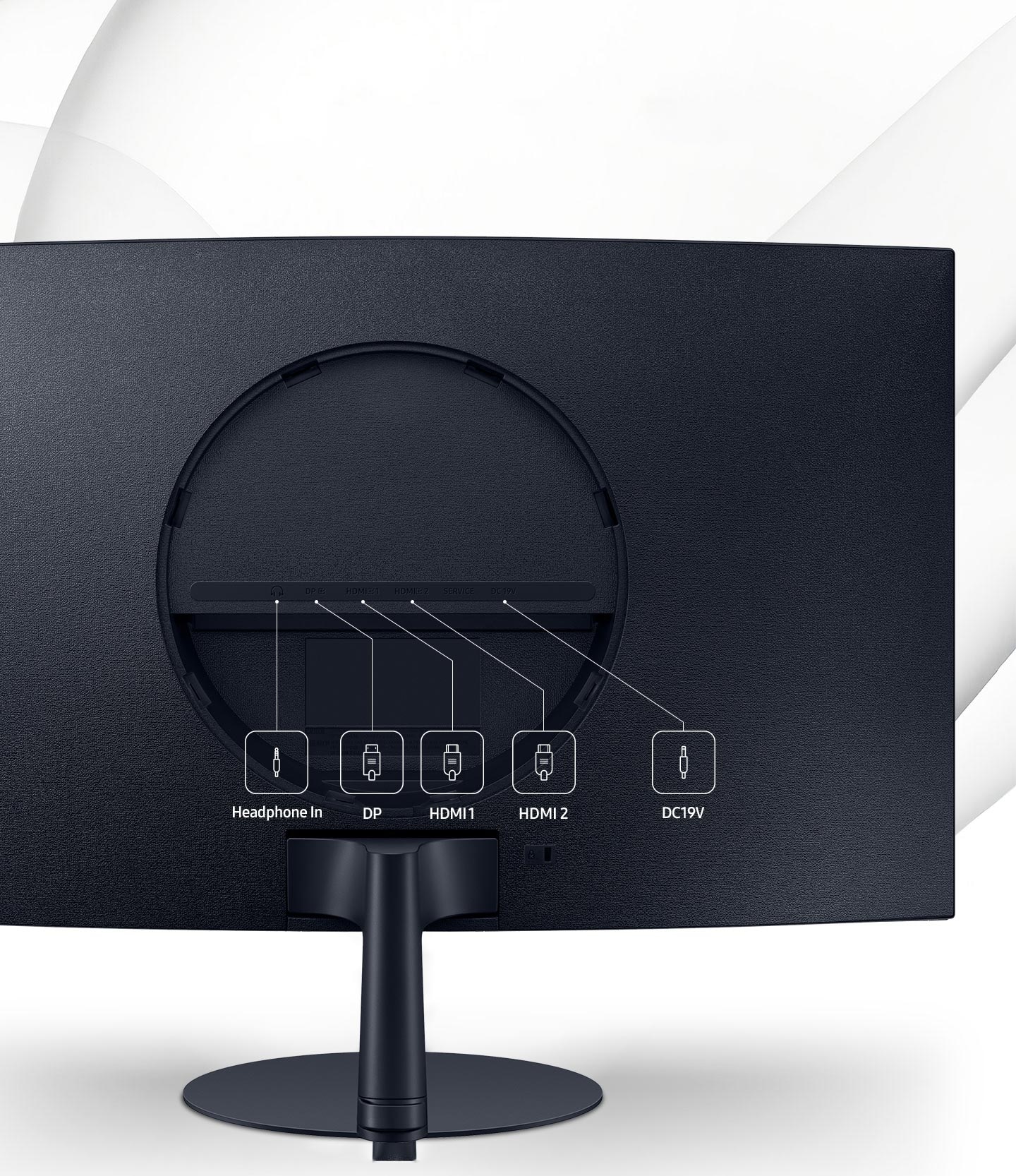 RECENTLY VIEWED
Recently Viewed Products
WHY DIGITAL IT CAFE
Many Reasons To Buy From Us