Model:

LS27C310E

Barcode:
Brand: Samsung
Type: Monitor
Samsung 68.6cm (27") FHD Flat Monitor with IPS panel and borderless design LS27C310E
Series Essential Monitor, Colour Black
GST included.
Cash on Delivery orders below 50,000
Emi Options Available at the checkout in Cashfree or PortOne Payments
We will beat any price.
We back all products with a 1 year warranty
Flat Display 1920 X 1080 IPS, Refresh rate 75Hz, 5 Ms Response Time

AMD FreeSync, 1 HDMI and 3.5 mm Jack,

Weight: 3.8 kg, Dimensions: 612.1 x 463.3 x 217.4 mm, Release Date: February 27, 2023
Order deliveries will be made by our own staff or third-party courier and logistics companies usually between 9am - 5pm Monday – Saturday. 

Goods will need to be signed for upon delivery. We take no responsibility for goods signed by an alternative person other than the person ordering the product at the address indicated at the time of the order.

Since the transactions are authorized by the cardholder, we do not take responsibility for incorrect addresses provided at the time of placing the order.

We are not responsible for damage to products after delivery.

All claims for shortages or damages must be reported to customer service on the day of delivery.

Delivery will take 3-7 working days depending upon delivery location.
View full details
Samsung 68.6cm (27") FHD Flat Monitor with IPS panel and borderless design LS27C310E
Samsung - Monitor Description
Experience absolute clarity with the Samsung 68.6cm (27") FHD Flat Monitor. Featuring an In-Plane Switching (IPS) panel and an ultra-thin borderless design, this monitor delivers superior image quality and an expansive viewing experience. Enjoy vivid images with incredible realism and true-to-life color!
Clear and clutter-free view
Borderless Design
See what's on screen without distraction. The 3-sided borderless display brings a clean and modern aesthetic to any home office or working space. In a multi-monitor setup, the displays line up for a virtually gapless view for uninterrupted viewing.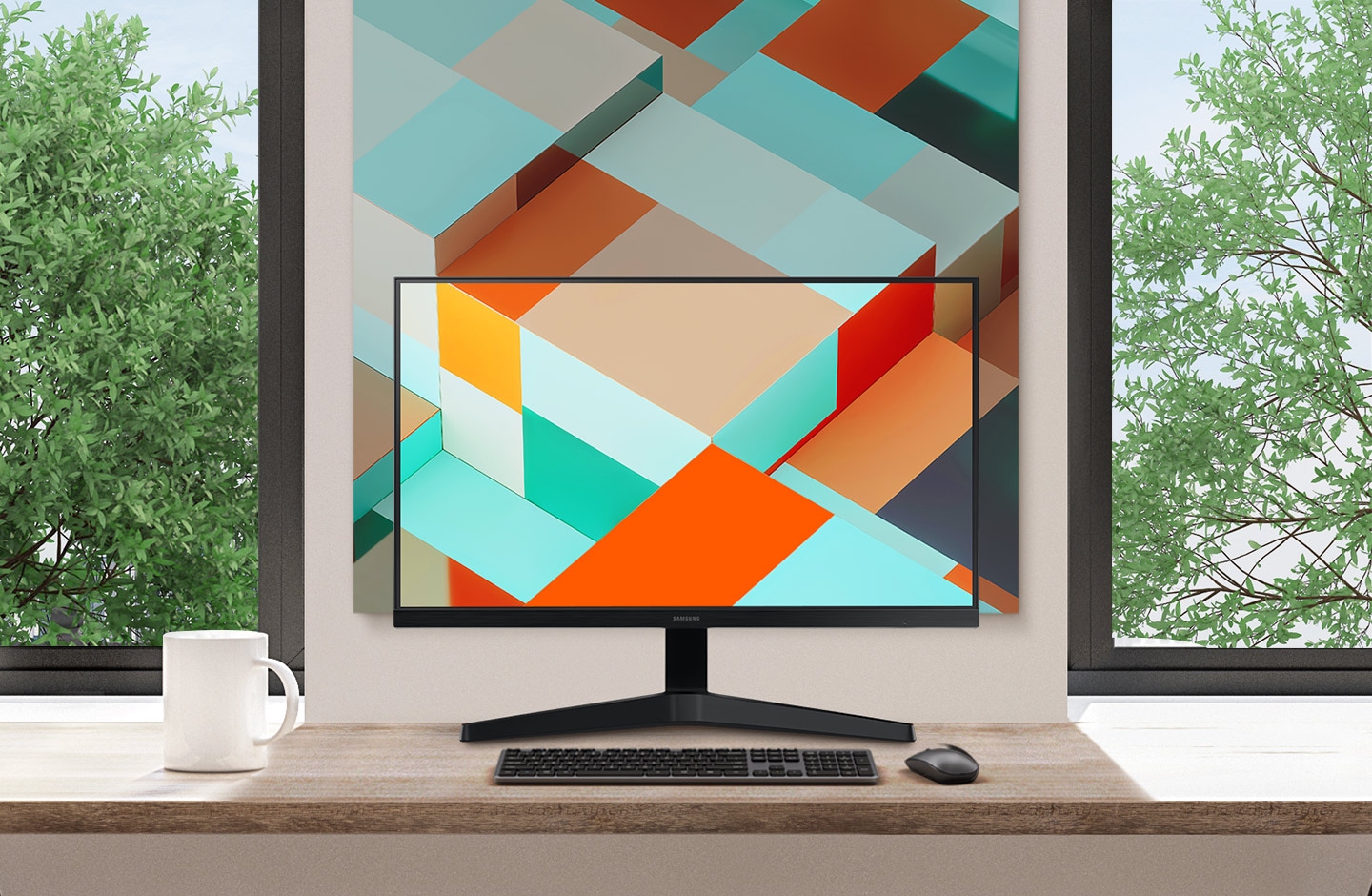 *Image simulated for illustrative purposes.
See from all angles with enhanced accuracy
IPS Panel
You can focus on your screen comfortably, no matter where you are. The IPS panel preserves color vividness and clarity across the screen, while presenting tones and shades with reduced color washing to bring important details to life.
Seamless gaming experience
AMD FreeSync
Low latency gameplay experience. AMD Radeon FreeSync™ keeps your monitor and graphics card refresh rate in sync to reduce image tearing. Stay entertained without any interruptions. Even fast scenes look seamless and smooth.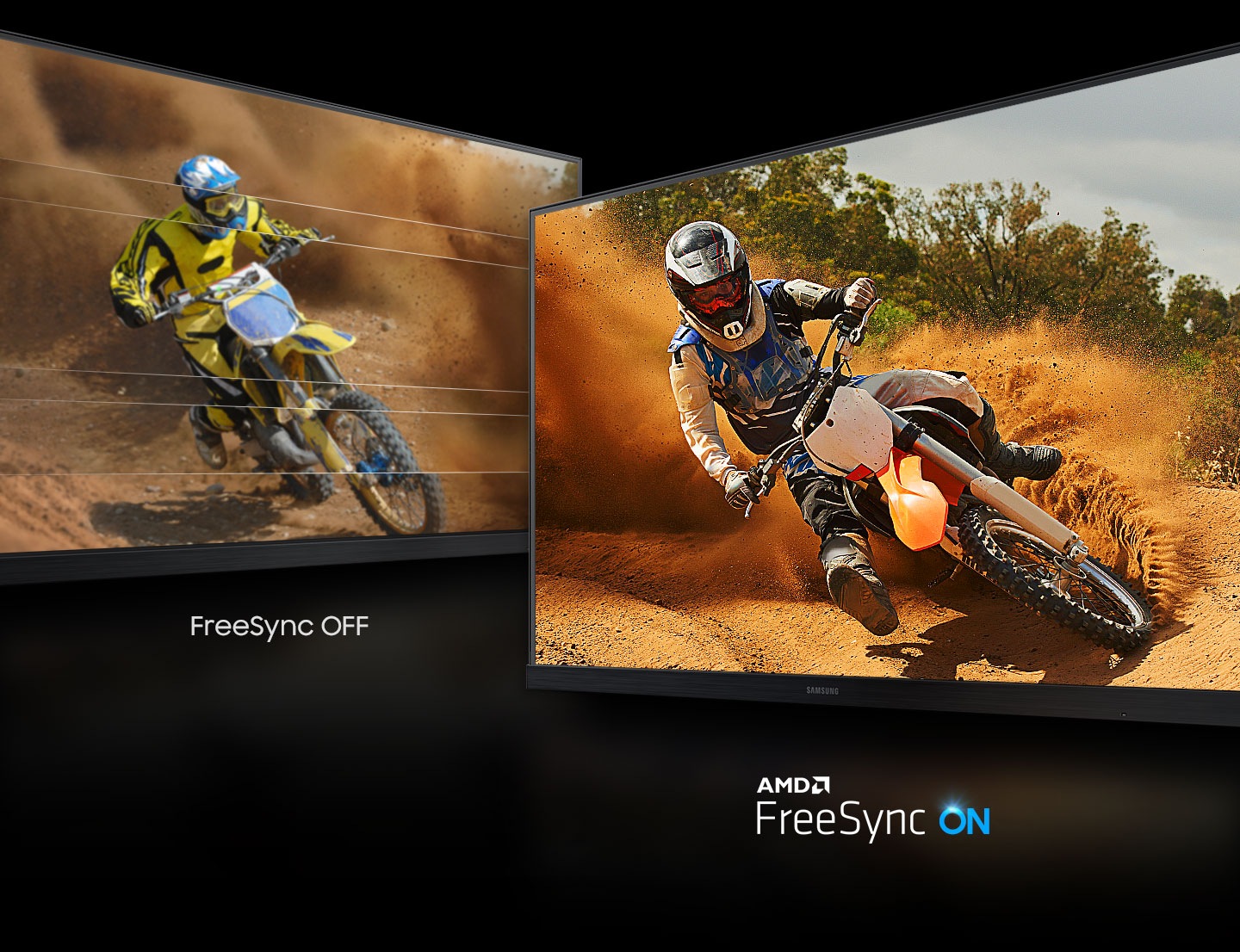 *Image simulated for illustrative purposes.
Synchronized gameplay
75Hz Refresh rate
Fluid visuals for viewing that flows. The 75Hz refresh rate delivers smoother scenes. When playing a game, watching a YouTube video or catching up on other content, your entertainment has reduced lag and ghosting effect.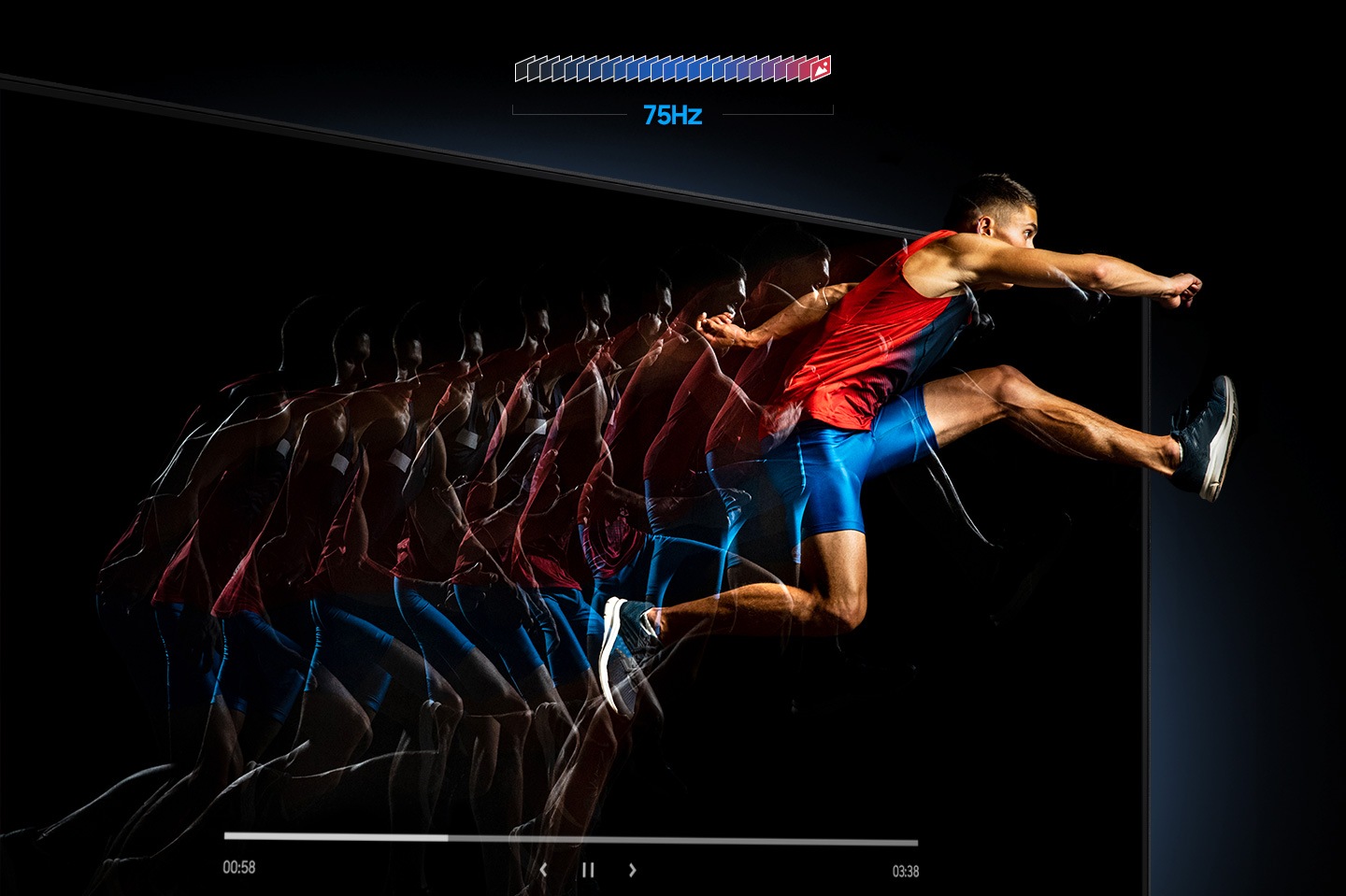 *Image simulated for illustrative purposes.
More gaming power
Game Mode
Gain the edge with optimizable game settings. Color and image contrast can be instantly adjusted to see scenes more vividly and spot enemies hiding in the dark, while Game Mode adjusts any game to fill your screen with every detail in view.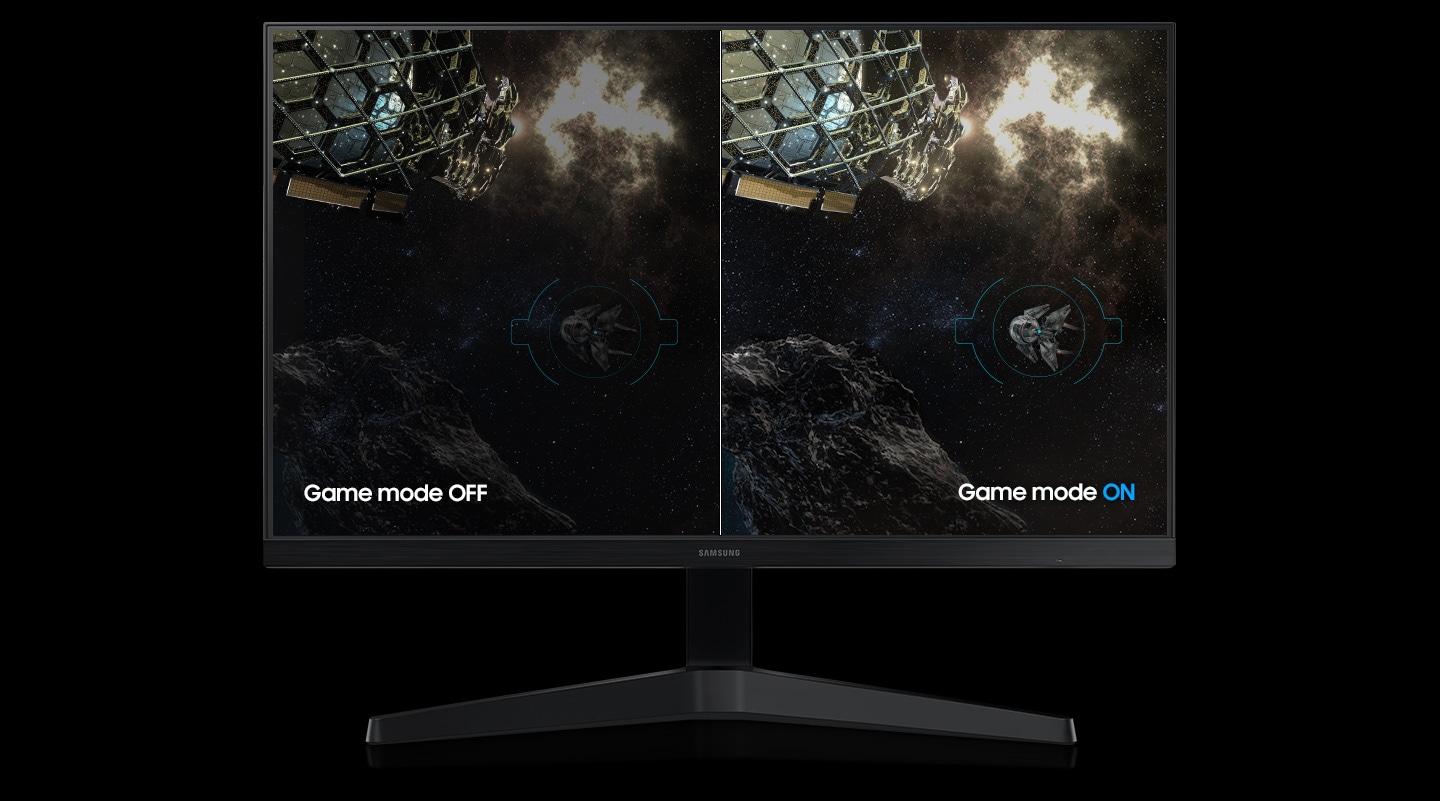 *Image simulated for illustrative purposes.
Comfortable Eye Care
Eye Saver mode & Flicker Free
Protect your eyes and do more. Advanced TUV certified eye comfort technology reduces eye strain, minimizing blue light while removing irritating screen flicker.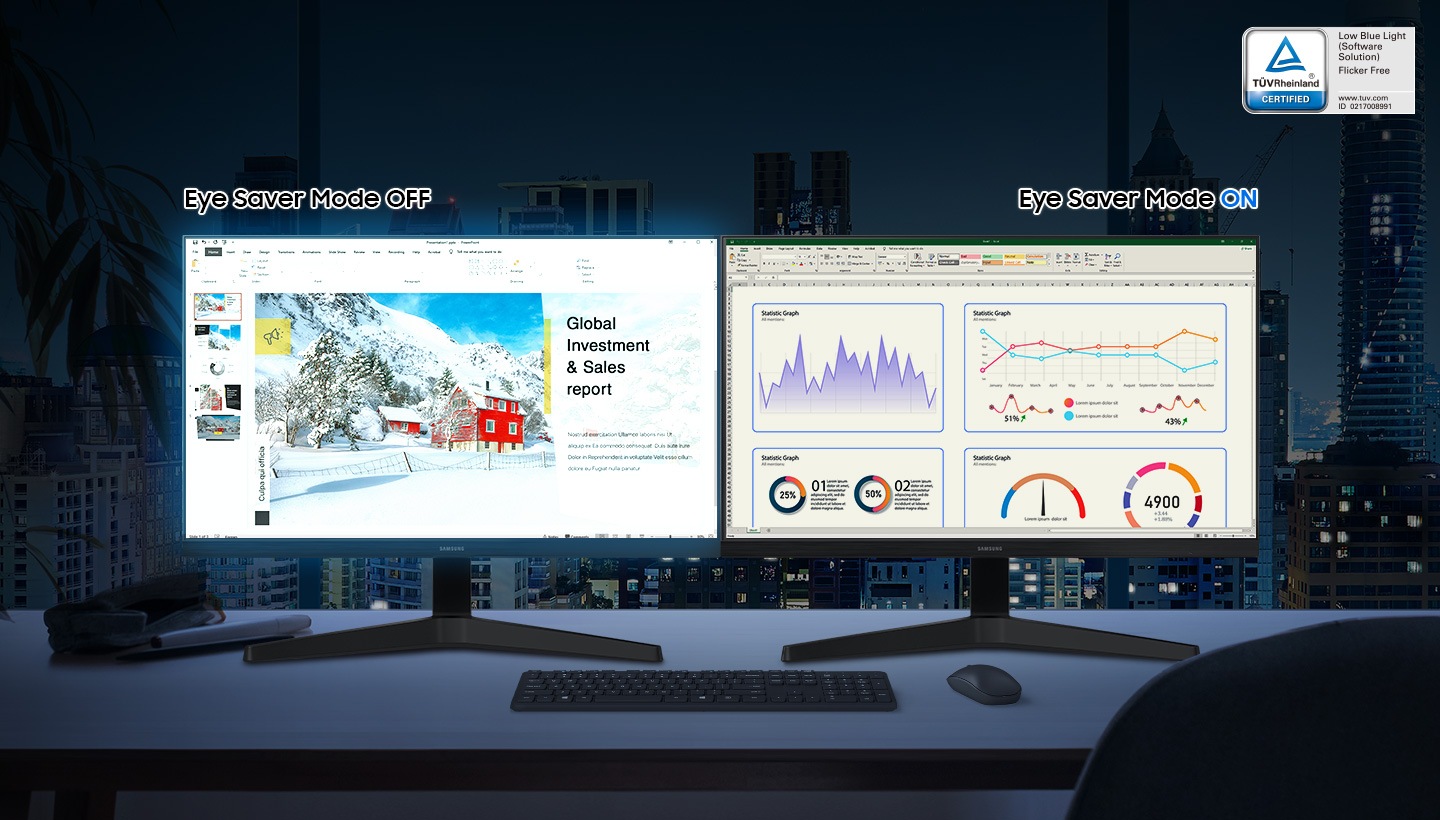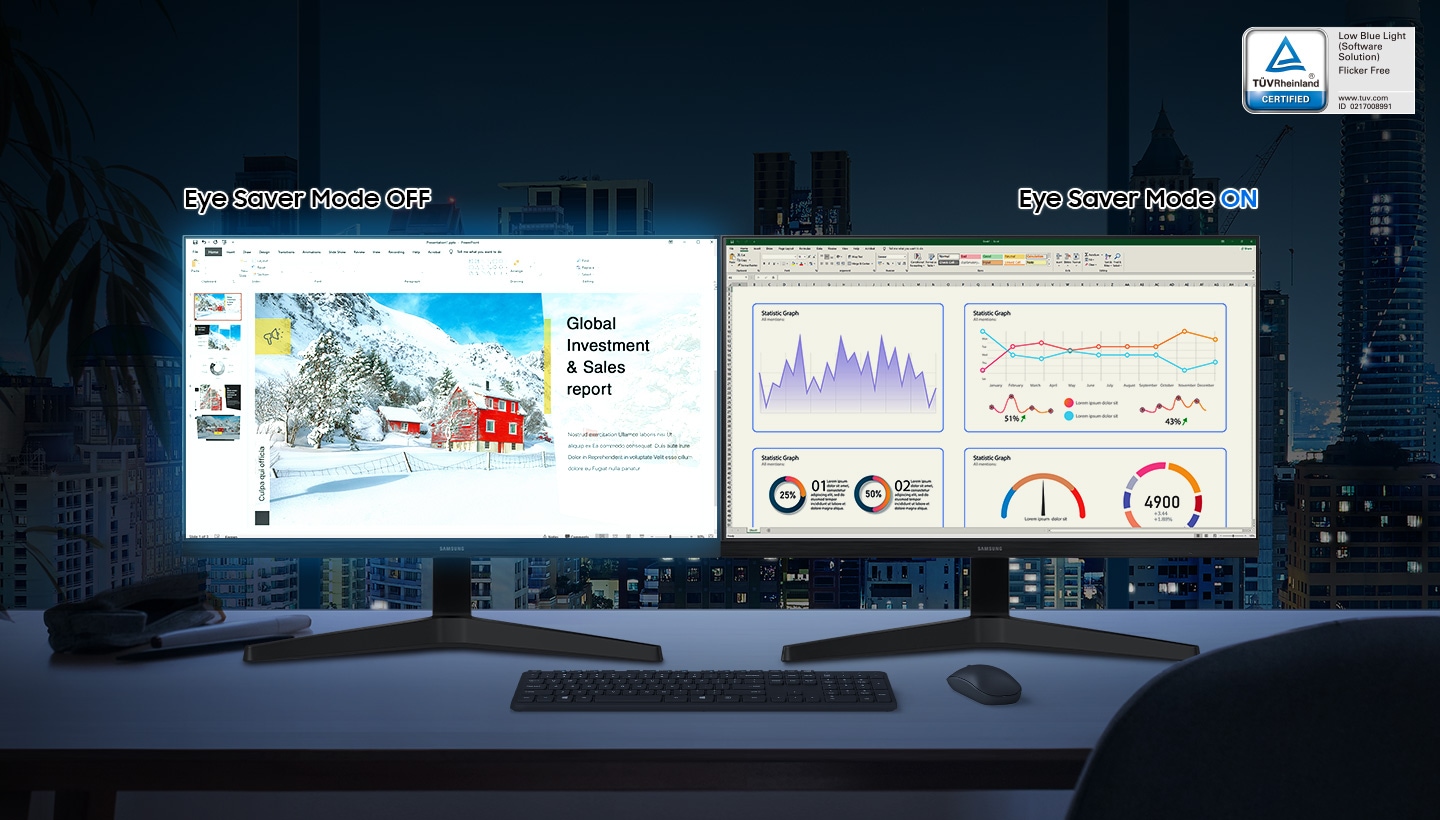 *Image simulated for illustrative purposes.
Energy-saving auto brightness setting
Eco Saving Plus
Globally certified for energy efficiency, Samsung monitor features eco saving plus mode that preserves up to 10% more energy.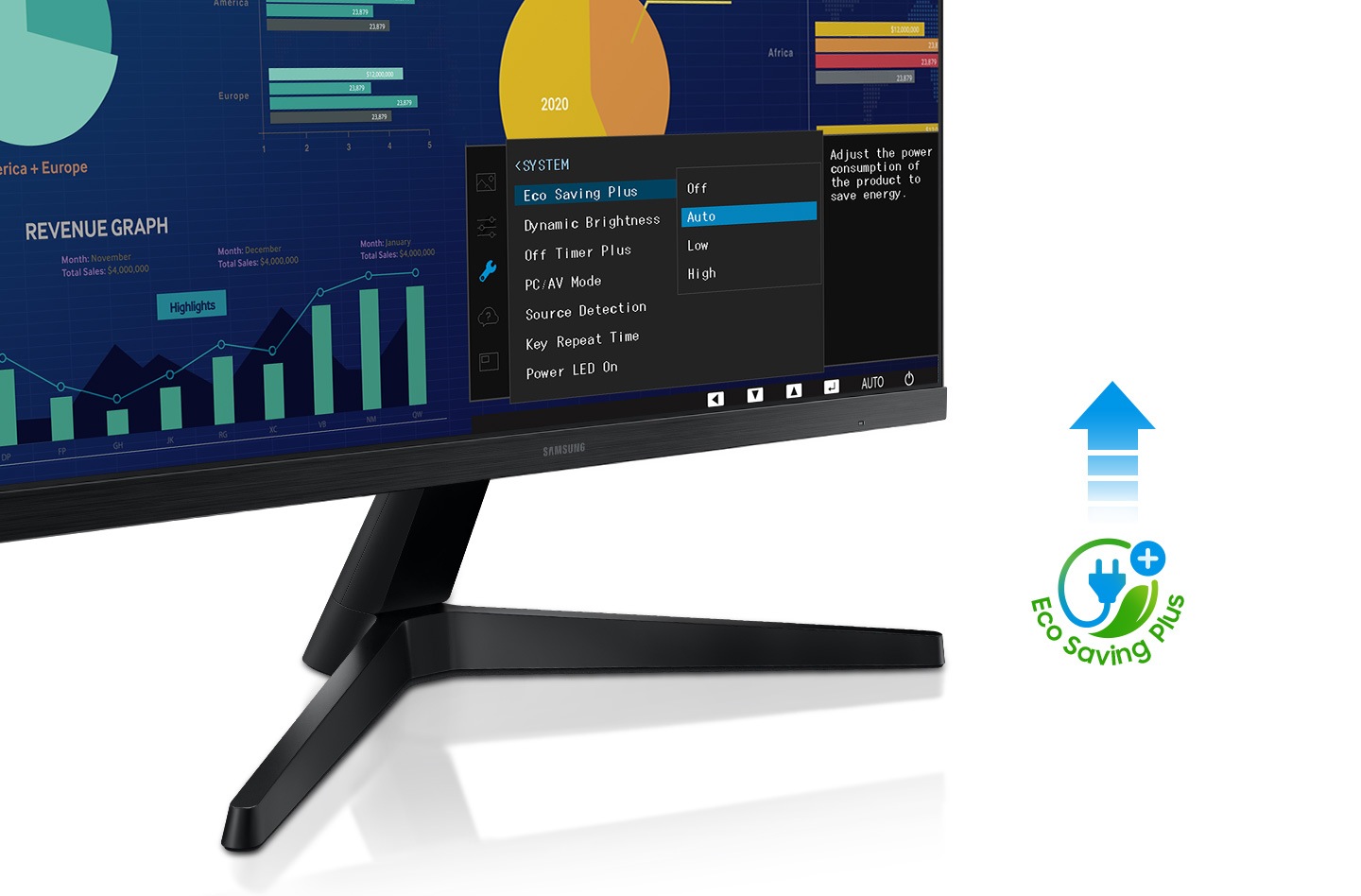 Enhanced versatility
HDMI & D-sub
Connect to more. Plug devices straight into your monitor for increased flexibility, making your computing environment even more convenient.
RECENTLY VIEWED
Recently Viewed Products
WHY DIGITAL IT CAFE
Many Reasons To Buy From Us