Model:

LC32G75TQ

Barcode:
Brand: Samsung
Type: Monitor
Samsung 64.8cm (27") Gaming Monitor with WQHD resolution 240Hz refresh rate LC32G75TQ
Series Neo G7 Curved, Colour Black
GST included.
Cash on Delivery orders below 50,000
Emi Options Available at the checkout in Cashfree or PortOne Payments
We will beat any price.
We back all products with a 1 year warranty
Curved Display 3840 X 2160 QLED, Refresh rate 144Hz, 1 Ms Response Time

AMD FreeSync Premium Pro, 1 HDMI, DisplayPort, 2 USB, and 3.5 mm Jack,

Weight: 7.2 kg, Dimensions: 614.6 x 576.0 x 305.9 mm, Release Date: December 18, 2020
Order deliveries will be made by our own staff or third-party courier and logistics companies usually between 9am - 5pm Monday – Saturday. 

Goods will need to be signed for upon delivery. We take no responsibility for goods signed by an alternative person other than the person ordering the product at the address indicated at the time of the order.

Since the transactions are authorized by the cardholder, we do not take responsibility for incorrect addresses provided at the time of placing the order.

We are not responsible for damage to products after delivery.

All claims for shortages or damages must be reported to customer service on the day of delivery.

Delivery will take 3-7 working days depending upon delivery location.
View full details
Samsung 64.8cm (27") Gaming Monitor with WQHD resolution 240Hz refresh rate LC32G75TQ
Samsung - Monitor Description
The Samsung LC32G75TQ is a top-tier 64.8cm (27") gaming monitor with incredible WQHD resolution and a 240Hz refresh rate. Enjoy crystal clear gaming with crisp colours and fast response times for the ultimate gaming experience.
The curve revolution
1000R, the new apex of curved screen technology, matches the contours of the human eye for unimaginable realism.
Go deeper into the game
1000R, the new apex of curved screen technology, matches the contours of the human eye for unimaginable realism.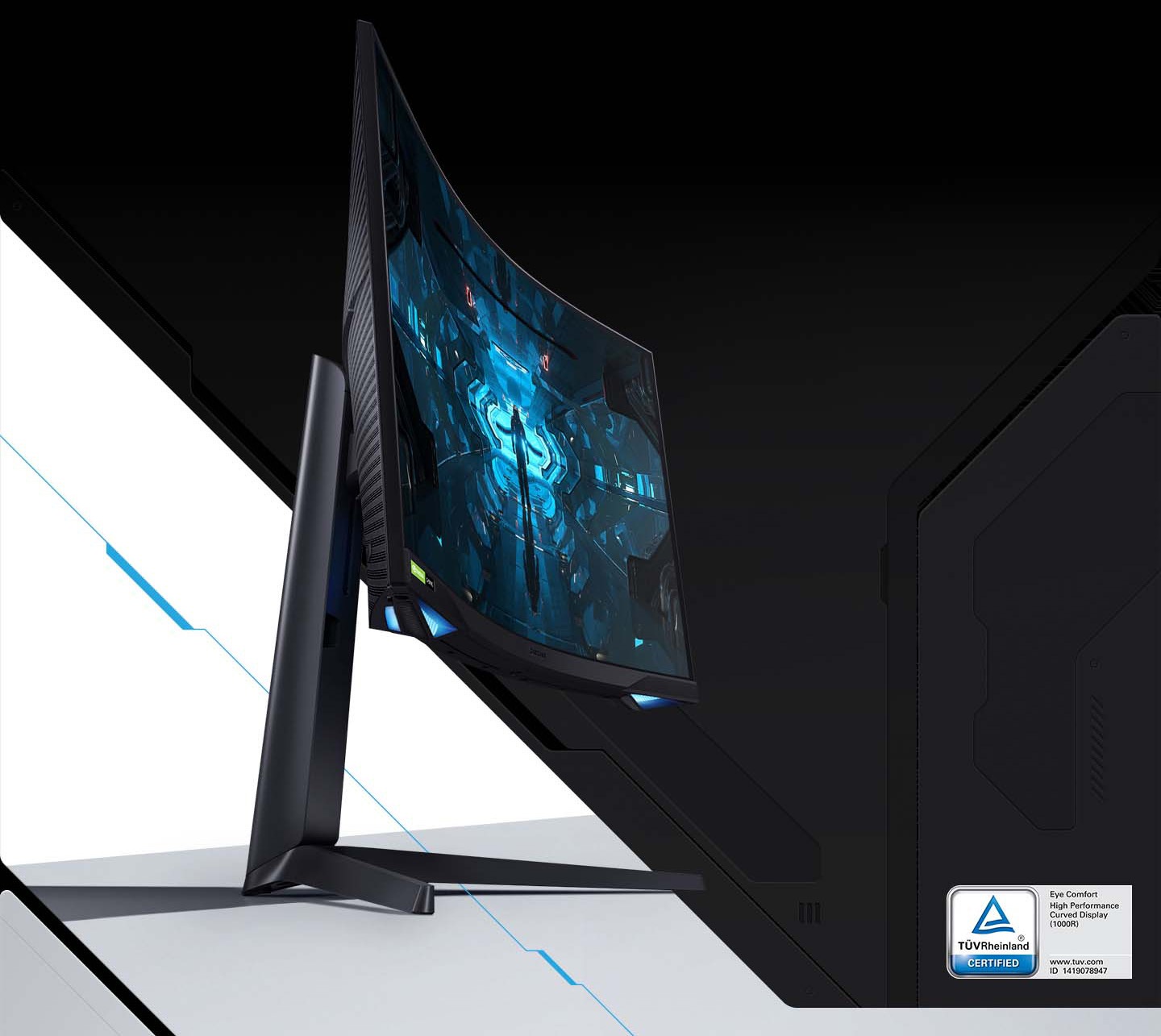 Supreme 1000R curve
Vivid scenes wrap even more tightly around you. Experience the next level of heart-pounding gaming that's superior to anything you've seen before. The 1000R display fills your peripheral vision and draws you into the character's shoes.
* 'R' is an acronym representing circular radius. The smaller the 'R' value, the deeper the curve.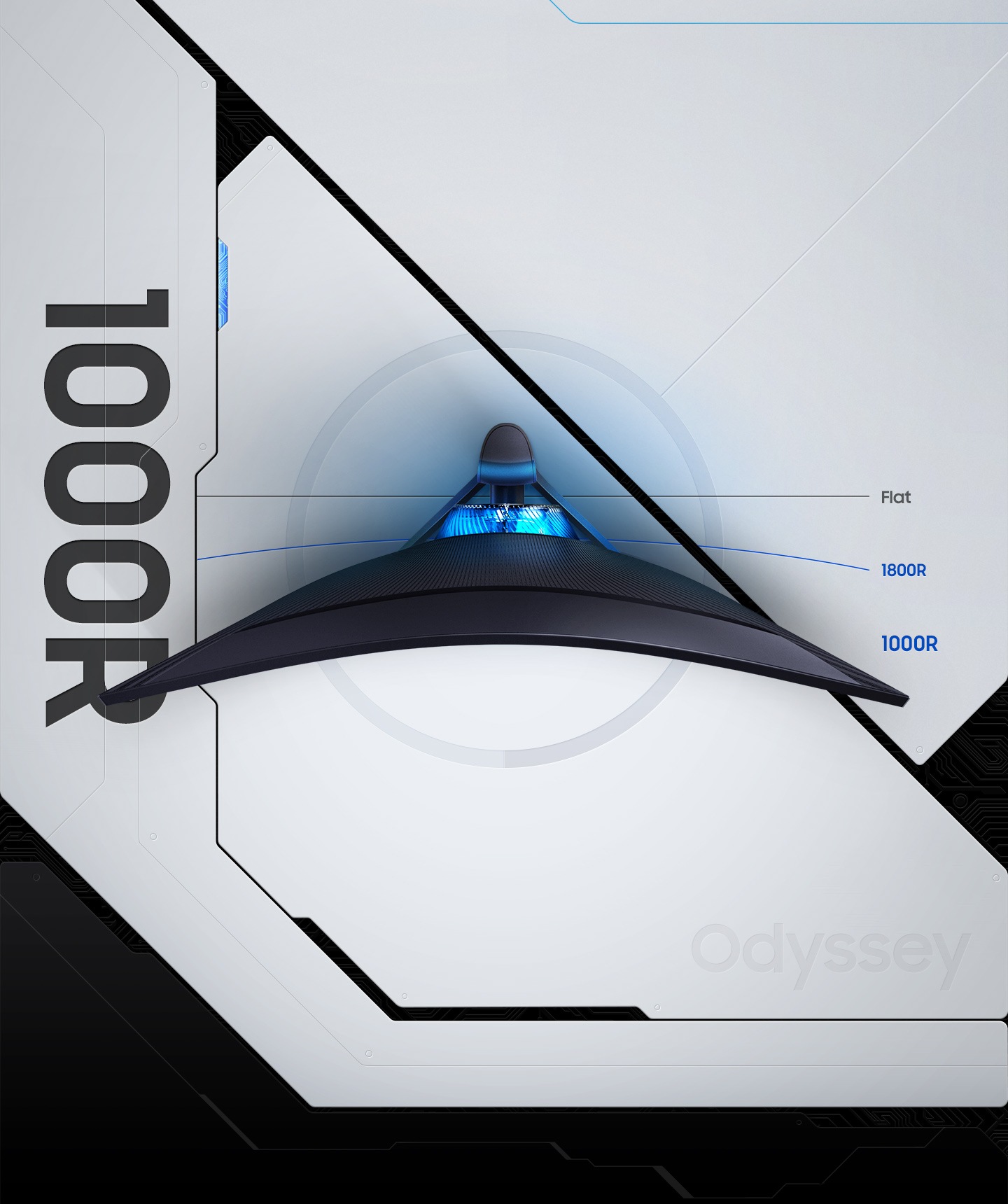 Purer. Brighter. QLED.
Color in every detail. QLED brings a full range of lifelike hues to your display. See game scenes straight from your imagination vividly come to life. This video shows the Odyssey G7 bright QLED quality. Various vivid colors are combined with the monitor to give you a cleaner color monitor.
Vast HDR600 shades
Reveal the whole picture. HDR600 delivers more contrast, with deeper blacks and brighter whites. Even in dark scenes, every detail shines with clarity.
WQHD resolution
Your gaming world, more lifelike than ever before. Packing in 1.7 times the pixel density of Full HD, WQHD resolution boasts incredibly detailed, pin-sharp images. Experience a fuller view with more space to take in all the action.
Low input lag. Rapid reflexes.
Seize winning control. The incredibly-low 2ms input lag brings never-before-experienced response accuracy to catch notoriously-agile enemies. It's so fast, that action begins instantly when you turn on the screen, with virtually no delay between your peripherals and the game.
* The above input lag time is based on a series of tests using high precision input devices to measure the time for commands to appear on screen. * The tests were performed under the Odyssey G7 model's standard settings of WQHD, 240Hz, Low-Input Lag On, and Adaptive-Sync On. * This was conducted under Samsung testing standards and may differ in real-life usage environments.
Quick, smooth reflexes
Conquer every enemy, even at soaring speeds. 240Hz RapidCurve eliminates lag for exhilarating gameplay with ultra-smooth action. Jump on enemies right when you see them with a 1ms response time, precise mouse movements, and blur-free frames with no ghosting.
RECENTLY VIEWED
Recently Viewed Products
WHY DIGITAL IT CAFE
Many Reasons To Buy From Us