Model:

LS24R39

Barcode:
Brand: Samsung
Type: Monitor
Samsung 59.8cm (23.6") Flat Monitor with with remote control and built-in speakers LS24R39
Series Multimedia Monitor, Colour Black
GST included.
Cash on Delivery orders below 50,000
Emi Options Available at the checkout in Cashfree or PortOne Payments
We will beat any price.
We back all products with a 1 year warranty
Flat Display 1366 X 768 IPS, Refresh rate 60Hz, 8 Ms Response Time

, 2 HDMI, 1 USB, and 3.5 mm Jack,

Weight: 4 kg, Dimensions: 561.8 x 384.2 x 163.8 mm, Release Date:
Order deliveries will be made by our own staff or third-party courier and logistics companies usually between 9am - 5pm Monday – Saturday. 

Goods will need to be signed for upon delivery. We take no responsibility for goods signed by an alternative person other than the person ordering the product at the address indicated at the time of the order.

Since the transactions are authorized by the cardholder, we do not take responsibility for incorrect addresses provided at the time of placing the order.

We are not responsible for damage to products after delivery.

All claims for shortages or damages must be reported to customer service on the day of delivery.

Delivery will take 3-7 working days depending upon delivery location.
View full details
Samsung 59.8cm (23.6") Flat Monitor with with remote control and built-in speakers LS24R39
Samsung - Monitor Description
Ideal for home or work use, the Samsung 59.8cm (23.6") Flat Monitor offers advanced features in a compact, space-saving design. High resolution image quality, built-in speakers, and a user-friendly remote control make this monitor an ideal choice for a range of activities. Enjoy superior image quality, ergonomic comfort, and easy access to settings with the LS24R39 monitor.
Enjoy Everything Here
One monitor for all your entertainment. Now, you don't need a separate monitor and TV. Simply plug in your devices, such as a set-top box, game consoles, and more, to enjoy hassle-free entertainment. All while you carry out your everyday computing tasks.
All Set for Watching
The ideal entertainment and media setup. With the remote control, power on the monitor, adjust the volume, control screen brightness, and select a picture mode. The wide viewing angle and built-in dual 3W speakers give you the full TV audio and visual experience, without the clutter of extra cables
Connect Share
Media entertainment, including movies, music, and images, instantly come alive on the screen by simply plugging a USB drive or HDD into the monitor with Connect Share. You don't even need to turn on your PC or Laptop.
Sports Mode
Sports Mode brings you the best way to watch your favorite sports. Enhanced picture quality shows you every hit and goal with super clarity. With optimized sound, feel the electric atmosphere of the stadium right in your room. See, hear, and feel all the action like you're really there.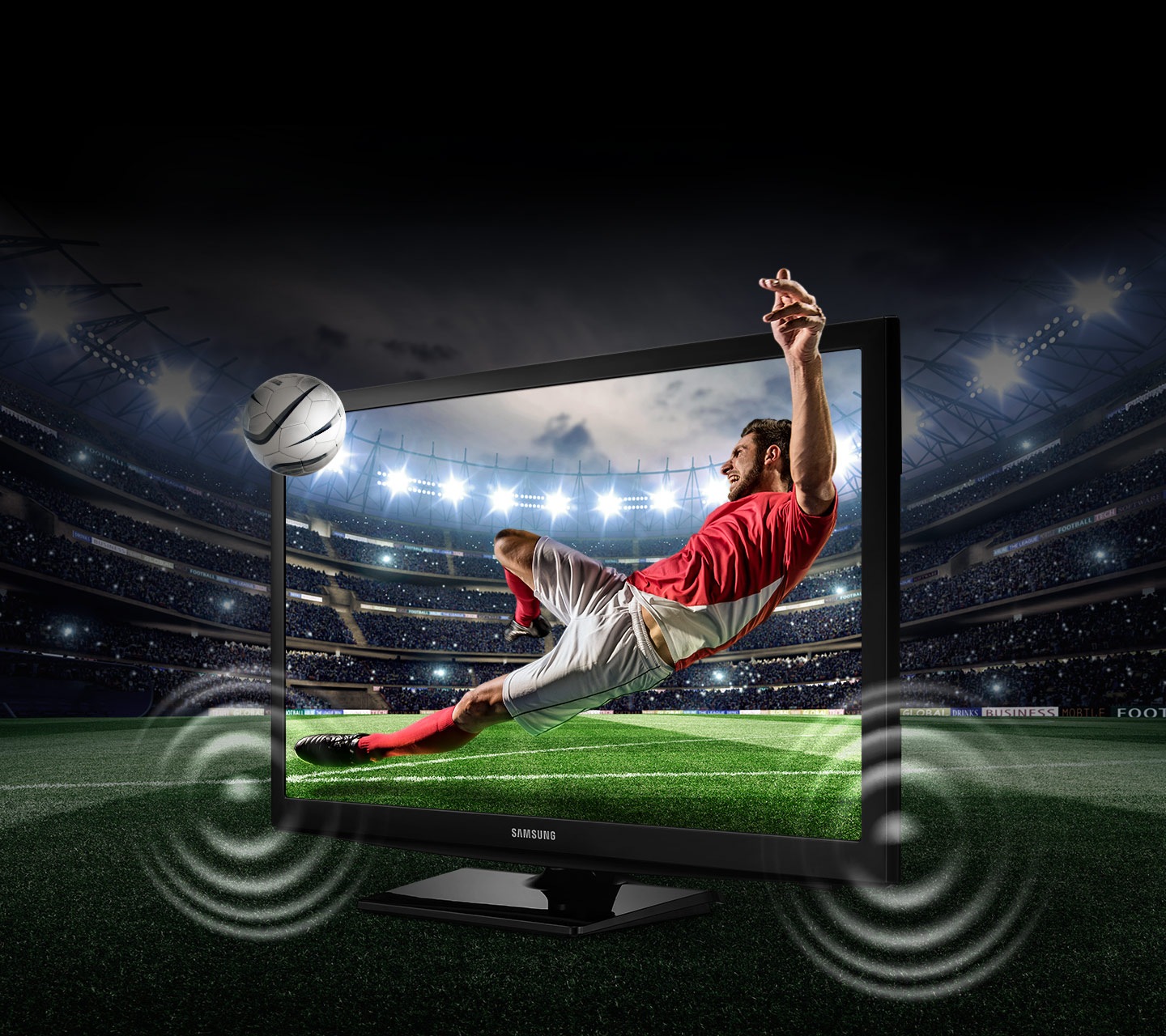 RECENTLY VIEWED
Recently Viewed Products
WHY DIGITAL IT CAFE
Many Reasons To Buy From Us